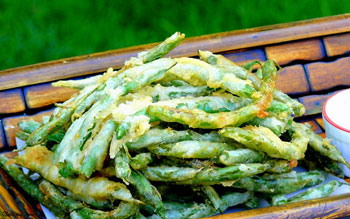 Still finding new ways to use up all my Farmer's Market finds. I love green beans and always buy so many, I could eat them with every meal.

I made these up as a little pre-dinner appetizer and they disappeared. They were fantastic. The kids proclaimed they tasted just like French fries and gobbled them up.

The beans are crunchy and crisp and because they are a vegetable, you feel a little less guilty popping them in your mouth!