This is an excerpt from the book "Clothing Optional: And Other Ways to Read These Stories"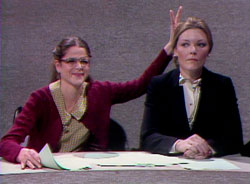 We had just started Saturday Night Live, I was an apprentice writer, 24 years old and I felt intimidated. Chevy was hysterically funny. So was John and Danny and Gilda and Franken. And Michael O'Donoghue, well, Michael O'Donoghue simply scared the shit out of me. So I stayed pretty much to myself. One day I came to work, and on my desk was a framed cartoon. A drawing – no caption – of a drunken rabbi staggering home late and holding a wine bottle. And waiting for him on the other side of the door was his angry wife, getting ready to hit him with a Torah instead of a rolling pin. I had no idea who put it there. I started looking around and out of the corner of my eye I saw a white-haired man in his office, laughing. He had put it there. That was the first communication I had with Herb Sargent– which was significant given that he never spoke and he gave me a cartoon that had no caption.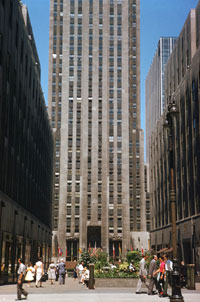 I had seen him years before. Or at least I think I did. When I was a kid. My father manufactured jewelry and he had his shop on 52nd Street between Fifth and Madison. I used to come into the city from Long Island and run errands for him during the summer. And no matter where the delivery was supposed to go, I made sure I got there by going through the lobby of what was then called the RCA Building, 30 Rockefeller Plaza, with the hopes that maybe I would see Johnny Carson (whose show was upstairs) or some of the people from That Was the Week That Was: Buck Henry, Bob Dishy, David Frost – or Herb Sargent, who was the producer. I knew his name from the credits. As a young boy who wanted to be a TV writer some day, this was like hanging around outside of Yankee Stadium waiting to see the players going through to the clubhouse.