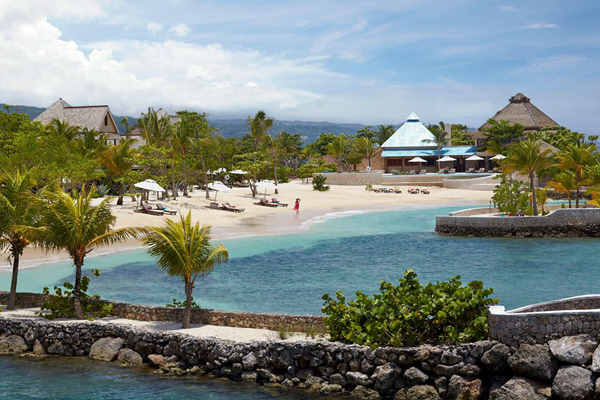 "Foodie" vacations are usually to countries like France, Italy or China. But Jamaica? Sun, surf, music and, dare we forget, ganja, of course, but food? So how fabulous to find it is also a haven for some mighty fine dining.
On a recent trip with my two adult daughters, both huge food fans, it was no surprise to find the food at Chris Blackwell's Golden Eye Resort to be very good, considering it's a world-class luxury hotel. By all accounts Mr. Blackwell's chefs have been serving "farm to table" fare before Brooklyn became hip and those 3 words became an overly-used tagline.
The three of us were on a mother/daughter bonding trip. One coming in from the cold back East, one from a damp fall college semester in London, and I was coming from sunny Southern California to celebrate one of those big number birthdays!
We were all on the same page as to what we wanted to do. Nothing. Lay in the sun, swim in the green/blue bath temperature sea, read beach books, and sit by the pool sipping fruit infused drinks decorated with paper umbrellas. (Made with Mr. Blackwell's private label rum.) Naps were nice, as well. Again, because we were staying at Golden Eye we figured we would eat well, but none of us counted on the OMG moments we had. Several times!