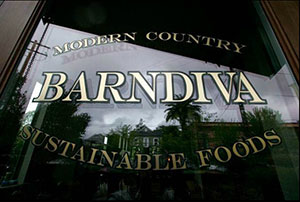 I recently performed Celebrity Autobiography at the Wells Fargo Center For The Arts in Santa Rosa. I didn't know where Santa Rosa was nor did I realize that the Welles Fargo Center was a hip destination and the setting for many legendary comedy albums. George Carlin and Bill Cosby to name a few.
My plane ticket had me spending the entire next day there with nothing to do because there were no direct flights back to Los Angeles. I asked the driver who picked me up what the local places featured. For Christsakes I was in wine country!! And that was the thing to do; tour wineries. The problem was, I don't drink…any kind of alcohol. I know, I'm a sissy.
So, I decided that I'd rent movies that were still in the theatre, (The Apparition, Jewish Ghosts) have room service, read my Stephen Kind novel and sleep late!! Heaven in my book. But there's only so long you can do that. I got antsy and looked at the hotel 'things to do' book to see if there were any restaurants to check out.
There was a map showing what areas were close to the hotel and it looked like the closest place for food and shopping was in Healdsburg. I'm always scared to venture out in a town I don't know because I can and have gotten lost in a parking lot, but I planned my route there and back as if it were for a five year old. Success!