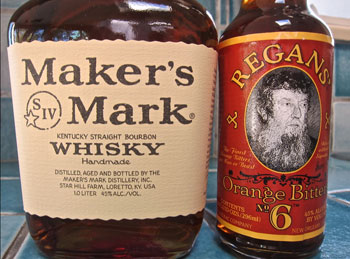 For the holidays, old favorites are entitled to special love. Case in point, apple pie. Nothing is more American and no dessert is more satisfying than apple pie, hot from the oven, topped with whipped cream or vanilla ice cream. Delicious as it is, special occasions call for special ingredients.

Whisky's smoky sweetness seems like a perfect companion for apple pie's richly comforting wholesomeness.

My mother made apple pie for Thanksgiving and Chanukah. Her recipe was the essence of simplicity. One of those dishes that intuitively adheres to the principle of "let the ingredients speak for themselves."

At a time when farmers markets didn't exist in cities, my mom would pack my sister and myself into her Dodge and we'd head out to the farms in the areas surrounding Banning, California, the small town on the way to Palm Springs where we lived during my high school years.