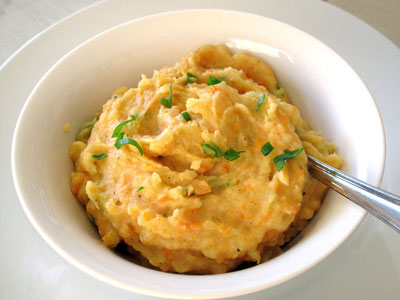 Although they're often a favorite side dish staple, sometimes mashed potatoes need a little inspiration.
Root vegetables make a perfect addition to potatoes, and I particularly like the sweet flavor of carrots in this recipe, but parsnips, rutabagas, turnips, and celery root will work just as well.
Yukon Gold potatoes are a great choice because of their rich, creamy flavor. It's important to rinse the potatoes well to remove excess starch, which can make the mixture gluey.