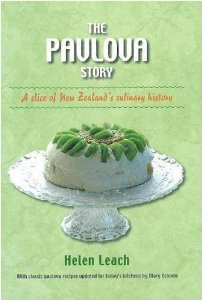 Apparently the origin of this meringue-based dessert is somewhat unclear, but seems to have been created in honor of Russian ballet dancer Anna Pavlova's visit to New Zealand and Australia.
The nationality of its creator has been a source of argument between the two nations for many years, but according to Helen Leach's research in her book, The Pavlova Story: A Slice of New Zealand's Culinary History
, New Zealand is the source of the ethereal dessert.
It's a fairly easy recipe to master, and although the cloudlike meringue shells are somewhat delicate, they are easy to make in large batches, and will keep for a few days in an airtight container.
They are usually served with fruit and whipped cream, but I prefer this version that incorporates lemon curd. Because you can make the shells ahead, it's a great dessert for entertaining, and they can be assembled in minutes.