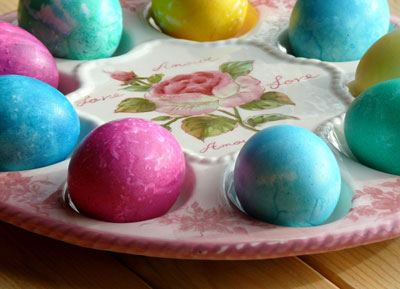 I love hard boiled eggs. Using them for egg salad and especially for making deviled eggs is always a treat. They are also the perfect high-protein snack right out of the refrigerator.
While I love a good hard cooked egg, I detest peeling off their shells. I have tried every method possible to remove the shell without ruining the egg itself. Nothing has been foolproof. I've also used fresh eggs and old eggs and still nothing has been really successful.
The perfect hard cooked egg is SUPER important when making deviled eggs. The white needs to remain intact instead of looking like a mangled mess. I have found with the pressure cooker, the egg shells are very easy to peel away.
This method doesn't significantly lessen your prep or cooking times, but you do save at the end when it comes to peeling. Totally worth it to me! And your deviled eggs will be pretty.