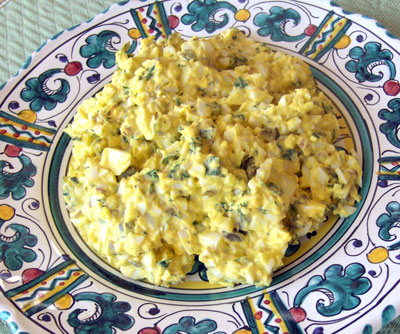 With Easter just passed, who isn't thinking about eggs? When I was a kid I loved dyeing and decorating eggs. But instead of using hard boiled eggs, I thought it was infinitely cooler to de-egg my Easter eggs.
I remember using one of my mother's sewing needles to punch holes on either end of the uncooked egg. Putting my mouth against the egg, I'd huff-and-puff and blow until the raw egg dropped into a bowl.
Admittedly that was a lot of extra work and there were risks. Making the holes and blowing into the egg could crack the shell. Worse, all that huffing-and-puffing sometimes led to hyper-ventilating, so my mother kept an eye on me, just in case I got dizzy and fell off the chair.

In my child's mind, that extra effort was worth it because the feather-weight shells, brightly dyed and covered with decals, were so much more artful than the heavy hard boiled eggs.