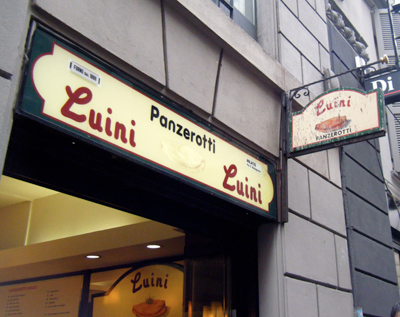 "You know, I once saw an American TV show where someone was eating a fried Oreo." This was the phrase that poured out my host in Torino's mouth as we discussed the difference of food in each culture. I couldn't help but laugh. Instantly, an image of Oreos, fries, chocolate, and dough being deep-fried at a county fair entered my mind. 'In America, we can fry anything…even cheesesteaks,' I thought.
"America, home of the fried," I said out loud to my host.
As someone who was always on the bigger side, growing up, I made a vow two and a half years ago to give up deep fried foods. My only exception to the rule was tortilla chips. However, for two and a half years, fries and funnel cake never graced a single plate placed in front of me.
But my fast of fried food recently came to an end in Milan, Italy as I stepped into Luini, a famous shop in the heart of the city. The shop, recommended to me by the few people I knew to have spent extended amounts of time in Milan, is home to the very special panzerotti—fried pizza dough filled with deliciousness.