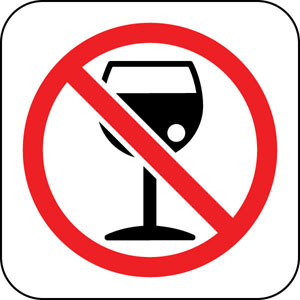 No one ever assumes you eat Brussels sprouts. No one brings you to their living room, presents two plates of Brussels sprouts, and sits grinning, waiting for you to go to town. No one orders a round of Brussels sprouts for the table. No one asks you out with, "let's get Brussels sprouts." And no one nods knowingly when you're a shambles Sunday morning from Brussels sprouts gas.
Now, it happens, I do, in fact, love Brussels sprouts. It also happens that I do not drink alcohol. And yet, everyone I meet makes the assumption that I do, until told otherwise. Drinker until proven abstinent. This bothers me.
I quit drinking in April 2009, because I didn't like how entwined my dating and drinking lives had become. I decided the only way to fully render them apart would be to quit drinking completely, until I found myself in a relationship, procured sans-drink, at which point I would re-evaluate.
The bad news is I'm still waiting on that relationship.