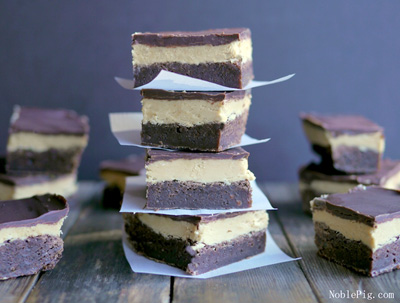 Last weekend I went to a wine auction and indulged in chocolate-peanut butter brownies. Needless to say I thought about them all week. On about the third day of having brownie on the brain, I figured I better make a batch for myself. Does anyone else daydream about dessert like this?

Truthfully these are really, really easy to make. It just takes time with cooling and I like to let them sit overnight in the refrigerator. This is how you get those really nice side cuts for brownies.

Using parchment paper in the pan allows you to lift them right out into a block. They are much easier to cut this way.