The real secret to a great Margarita is choosing the best tequila, so save these for special occasions with just a few friends. Start this recipe the day before your party – it's worth it. The longer the zest and juice mixture is allowed to steep, the more developed the citrus flavors in the finished margaritas - the full 24 hours is best, although the margaritas will still be great if the mixture is steeped only for the minimum 4 hours.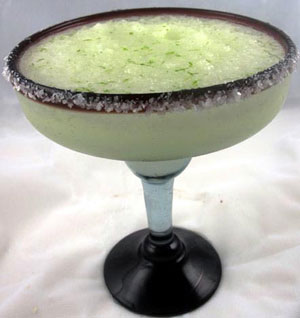 Classic Fresh Lime Margarita
4 teaspoons grated lime zest
1/2 cup lime juice from 2 to 3 medium limes
4 teaspoons grated lemon zest
1/2 cup lemon juice from 2 to 3 medium lemons
1/4 cup superfine sugar
pinch table salt
2 cups crushed ice
1 cup 100 percent agave tequila , such as Don Julio Reposado Tequila
1/4 cup Grand Marnier
1/4 cup Triple Sec
Combine lime zest and juice, lemon zest and juice, sugar, and salt in large liquid measuring cup; cover with plastic wrap and refrigerate until flavors meld, 24 hours.
Divide 1 cup crushed ice between 4 or 6 margarita or double old-fashioned glasses. Strain juice mixture into 1-quart pitcher or cocktail shaker. Add tequila, Grand Marnier, and Triple Sec, and remaining crushed ice; stir or shake until thoroughly combined and chilled, 20 to 60 seconds. Strain into ice-filled glasses; serve immediately.
– Recipe courtesy of Cook Like James