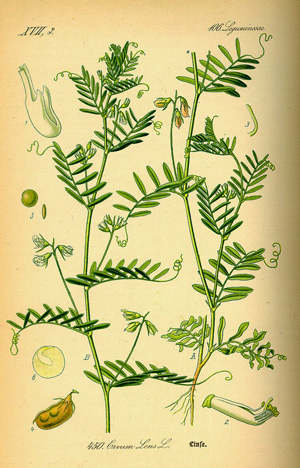 I'm sure somebody has done this already, but there should be a book solely filled with lentil recipes. A lentil bible. And every kitchen should have one. The lentil is an edible pulse and part of the human diet since Neolithic times.
I inherited a bias towards lentils. Growing up in a conservative (Tory) household, the unspoken idea was that people who ate lentils didn't shave their armpits, wore hemp and hung out in muddy trenches at Greenham Common. I was so, so wrong. (I am also now a bleeding heart liberal who favors Birkenstocks, mu-mus, progressive education and sheep's milk yogurt).
I would argue for the elegance of the lentil - a simple, beautiful, shiny little bead packed full of nutrition and deliciousness. They are cheap, adaptable, adept at picking up flavors. Lentils are gloriously comforting and most cheering. For so long lentils have been the back-up singers. I'd like to make a case for them as the star of the show.
Amanda Hesser's single girl's salmon with lentils from the lovely "Cooking for Mr. Latte" is one of my favorites, a recipe I go back to again and again, with or without the salmon. My friend Marta's lentil soup gets a ringing endorsement - warm, homely, soothing perfection.