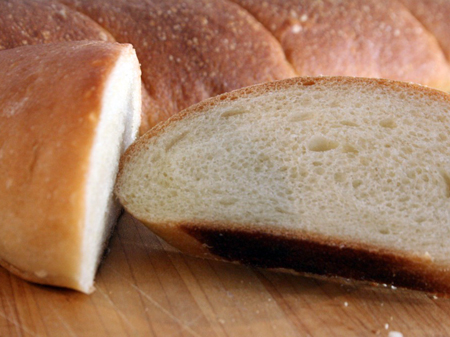 Snow days keeping me tucked inside my warm, cozy house with my favorite guy, a sweet puppy, a fire in the fireplace, hot soup, homemade bread and a bottle of red wine — winter life in northern Minnesota really doesn't get much better than that.
Making your own bread does not have to be difficult. French Bread Times Two proves it.
I learned of this recipe that makes two loaves of French bread from an energetic friend of my mom's years ago. This friend loved to cook and bake and entertain. She excitedly shared the recipe with my mom, explaining how she loved being able to conveniently pull the chilled loaves from her refrigerator and bake them just before her dinner guests arrived, bringing her all kinds of raving compliments and incredulous ooohs and aaaahs.
Well, my mom was duly impressed. Unfortunately, she was never very interested in making bread from scratch. After all, those frozen loaves of dough from the freezer case at the grocery store were awfully good and demanded no effort at all.
My mom passed the recipe over to me.