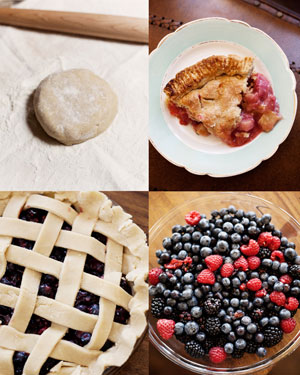 I woke up like I do any other morning, except for a nagging dream that came to me in my sleep and wouldn't disappear until I did something about it.
I needed to learn how to make pie.
Now I have no idea where this came from. But the way the whole thing worked out I'm beginning to see that this yearning for pie came from a higher power, or at least from deep inside my subconscious. And it needed to be addressed.
In my dream I became adept at taking summer fruit, putting it into a pie made with love and then handing them to others to enjoy, to share, to eat. I gave them to friends and strangers at picnics, made a few for our summer outings, and had one on the counter for anyone that stopped by and wanted a piece. I suspect this is exactly why people make pies but me? My pie skills were embarrassing. So embarrassing that I shied away from making them for others. How could I make something for others when clearly there are pie makers with generations of experience, expertise and knowledge?
It turns out my adventure – and my feelings of pie self-worthlessness – had absolutely nothing to do with pie and everything to do with me.