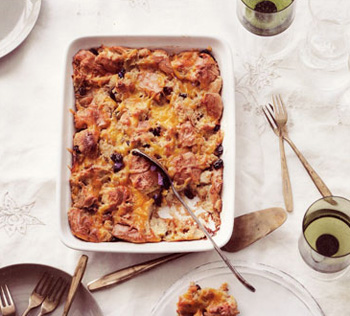 Growing up there were just some things that this little pudgy boy would not eat. High on the short list of food items, along with sour cream and avocados, was this recipe called Capirotada. No matter how hard they tried I just wouldn't move past the strange blend of ingredients that went into this Mexican bread pudding.
Now it's the only thing I want to eat.
Capirotada is a Mexican bread pudding that's normally served during Lent. Because of this it has always featured any ingredients that were on hand and someone on the humble side of desserts — a tad bit plain and not too sweet. And like most recipes coming from a country as diverse as Mexico, it's also infinitely adaptable. It's hard to find the same recipe for Capirotada when you begin to look around and speak with Mexican cooks.