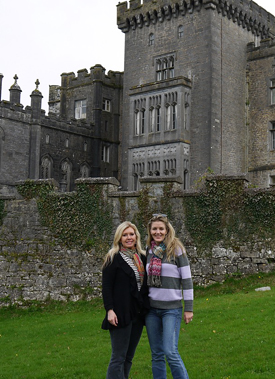 It's no secret that my best friend, Missy and I love to travel. We met 25 years ago in the parking lot of a Winn Dixie grocery store in Valdosta, Georgia. I was in college there and she was home on Spring Break from Pepperdine in Malibu, CA. I thought she was the prettiest girl I had ever seen and never imagined that we'd grow up together and travel the world. She put a damper on that for a few years when she got married and had 3 boys back to back. But I think we've pretty much made up for that in the last 6 months as we have been to Italy, Tuscany, Rome, the island of Capri, Spain, the South of France, Nice and Monaco. Tunisia is in Northern Africa. I hated it, she loved it. We spent a week in Paris in December, with 5 of our best girlfriends in a rented apartment on the Seine.
As many places as Missy and I have traveled to, we both have such a huge love for Ireland. Come Spring and Fall, we both feel a need to go there, to have some fish and chips and a pint of Guinness. Her middle child was doing his class project on Ireland and my 18 year old nephew, his Grandma's favorite child (my only nephew) is about to graduate from high school. I talked my nephew into telling his grandma that he wanted nothing more than a trip to Ireland with his favorite aunt and Missy talked her son into telling his Dad that it would mean the world to him to go with his mom and me (his Godmother) to Ireland to complete his school project.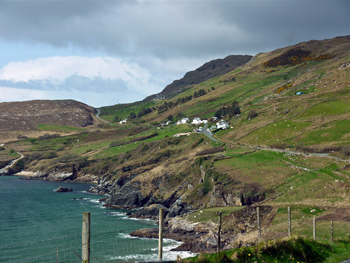 Bingo!
We didn't have a big intinerary. Merely a grand excuse to take the kids and just be in Ireland for a week. I have definitely turned into my Mom. She lives meal to meal, planning dinner before she finishes her lunch. Missy and I rented a car in Dublin, and we drove all over the coast of Northern Ireland.
We planned to stay at Markree Castle in Sligo, Ireland for a couple of nights, but other than that we only planned our meals. We drove for hours in search of the next best meal in Ireland, from the books we read to Anthony Bourdain's show on Food Network.
Here's a list of our favorites. Trust me, we have traveled the country many times and we're waiting for Anthony to call us!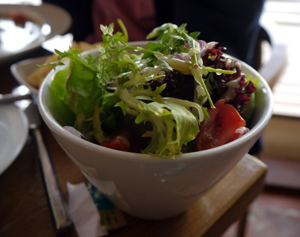 "The Silver Apple" in Sligo, which I love what their web site says. "Owner Louise Kennedy has almost 20 years of cooking experience with her sister Eleanor." I'm not sure where they got their cooking experience from, but I am swearing by this creamy chicken dish I had with some sort of crispy mushrooms on top with a side of some the most delicious lettuce salad that was nothing but lettuce.
"Shells Cafe" in Strandhill, a tiny village on the northern coast, which is supposedly some of the best surfing in all of Europe. We stumbled on this cafe, and I've never had a better fried egg, bacon sandwich on toasted brown bread with a side of a chocolate croissant. I could have chosen a side of 'stick toffee pudding' but I was trying to save that for dinner.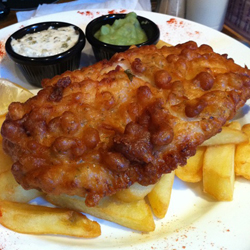 "The Lemon Tree," outside of Letterkenny, which is this tiny, charming town, in the midst of some wild country. We struggled to just find a restaurant to have lunch, as we were there in the off season and apparently the local Irish eat at home for lunch and save their money for dinner. There were 2 things on the menu that day, Irish stew and Fish and Chips, which was probably the best meal we had in all of Ireland and perhaps the world!
The Irish cook with Guinness just as we do in the south with Coca-cola; baste their meats, make stews and cakes. No wonder Missy and I find ourselves back there every year.
Laura grew up in a small southern town in Georgia on a cotton and pecan farm where life centered around family, friends and good food. She has lived in Atlanta for 20 years and has been a Flight Attendant for a major airline for 18 years, traveling the world in search for the next best meal.