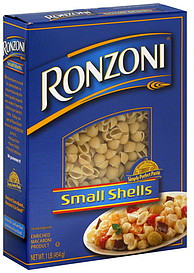 I got sick last week. Sick like "Oh my god, I'm never going to walk again." Sick like, "Should I go to hospital now?" Sick like stomach virus. out sick Liquid Alison. It was the worst, though luckily it moved through me quickly, so to speak. After hours of sleeping cocoon-style on the couch, I realized I would have to put something into my body. I stood in my kitchen, staring at my shelves, wrapped in a blanket, moaning slightly as my dogs rolled their eyes. It had to be simple to make and easy to eat. My eyes scanned the shelves: quinoa, polenta, whole wheat penne, vermicelli, and then focused on a box of small shells, half of which I had cooked for a child's mac and cheese a long time ago. That I could do. Pasta is easy.
As a personal chef, I've spent years trying to get kids to expand their culinary comfort zones to include something beyond buttered noodles. But then I sat there on my couch last week and ate buttered shells with a bit of parmesan and I had a true aha moment. It was insane it was so delicious. Maybe I've been fighting a losing battle. Sure, sure; appreciation for broccoli is an important skill to acquire, but I had been thinking that the kids had limited palates because they didn't know much. Actually, they have limited palates because they found no reason to look further. Buttered noodles are at the apex of simple esculent pleasures. It is my testimony that buttered pasta saved my life last week.
Damn, the dogs are rolling their eyes again.
Fully healed and back to work a few days after my illness, I was cooking for one of my regular private-chef clients. They have two children that are very, very particular about what they eat. Those two kids are, by far, my toughest clients. They like penne and meatballs. Oh wait, it was penne a few months ago and now it's spaghetti. But it used to be only penne and no other noodles ever ever ever. The meatballs are hit and miss, depending on how many of my mini chocolate chip muffins the kids steal before they sit down for dinner.
I was rolling the last of the meatballs as their mom was setting the table and I started to tell her about my newfound appreciation for the buttered pasta diet. She said she was always trying to find tricks to get her kids to eat and I suddenly had a flashback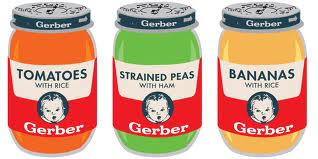 Decades ago, I was at my mom's house in Washington DC for Thanksgiving. She and I were talking about the perfect bite; turkey, stuffing, cranberry sauce, and gravy. She was watching me shovel in my third plateful. I was telling her how I loved that little bit of sweet with all the saltiness. I have always had a craving for salty, then sweet, then salty, then sweet food right after the next. She said "Well, that's because when you were a little girl, you were a very fussy eater. You wouldn't eat anything. We discovered that if we fed you a spoonful of salty baby food, followed by a sweet spoonful, you'd eat. We just went back and forth every meal: salty, sweet, salty, sweet." Talk about an aha moment. It's 100% true that, if given enough food, I could eat salty then sweet then salty then sweet food until I exploded. It's very hard for me to figure out where the end of that cycle is, and it all comes back to me being the kind of fussy eater my clients are.
When the food world started to add salt right smack into dessert, I felt the war had been won. Finally, I could have everything in one bite. I know I have already written about one salty cookie in Gimmie Some Sugar, but a client recently requested salted caramel ice cream sandwiches, and it's too good not to share. I tried them first on a chocolate cookie, but I couldn't get the texture or the tastes to pair perfectly. Then I remembered my love of snickerdoodles, which added a little cinnamon into the taste mix – a lovely combination. Make sure to undercook the snickerdoodles a bit so they stay soft in the freezer, or eat them with the ice cream right out of the oven. You'll feel a kid again.
Salted Caramel Snickerdoodle Ice Cream Sandwiches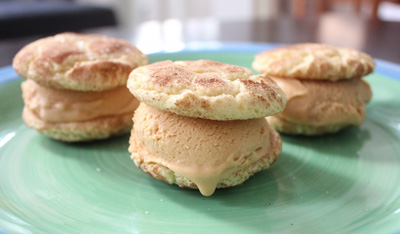 Snickerdoodles
Makes about 4 dozen
2 sticks (16 tablespoons) unsalted butter, at room temperature
1 1/2 cups granulated sugar
2 eggs
2 teaspoons vanilla
2 1/2 cups all-purpose flour
2 teaspoons cream of tartar
1 teaspoon baking soda
1/2 teaspoon kosher salt
3 tablespoons sugar
3 tablespoons cinnamon
Sea salt, such as Maldon
Preheat the oven to 350 degrees F.
Cream the butter with the sugar until fluffy. Add the eggs, one at a time and then the vanilla and continue to cream until very light and fluffy.
In another bowl, combine the flour, cream of tartar, baking soda, and salt.
Slowly add the dry ingredients into the butter mixture, stirring by hand or with the paddle attachment on a stand mixer until the ingredients are well combined.
In a small bowl, combine the sugar and cinnamon.
Using a cookie scoop or a tablespoon, form 1 1/2 inch balls of cookie dough. Roll the cookie balls in the sugar cinnamon mixture and set onto parchment covered cookie sheet about 2 inches apart.
Bake for 8-10 minutes. Don't bake them too long if you're making ice cream sandwiches. You want them to stay soft in the freezer. Sprinkle very lightly with sea salt.
Salted Caramel Ice Cream
adapted from Epicurious
makes 1 quart
1 1/4 cups sugar, divided
2 1/4 cups heavy cream, divided
3/4 teaspoon flaky sea salt such as Maldon
1 teaspoon pure vanilla extract
1 cup whole milk
3 large eggs
Heat 1 cup sugar in a dry 10-inch heavy skillet over medium heat, stirring with a fork to heat sugar evenly, until it starts to melt, then stop stirring and cook, swirling skillet occasionally so sugar melts evenly, until it is dark amber.
Add 1 1/4 cups cream (mixture will spatter) and cook, stirring, until all of caramel has dissolved. Transfer to a bowl and stir in sea salt and vanilla. Cool to room temperature.
Meanwhile, bring milk, remaining cup cream, and remaining 1/4 cup sugar just to a boil in a small heavy saucepan, stirring occasionally.
Lightly whisk eggs in a medium bowl, then add half of hot milk mixture in a slow stream, whisking constantly. Pour back into saucepan and cook over medium heat, stirring constantly with a wooden spoon, until custard coats back of spoon and registers 170°F on an instant-read thermometer (do not let boil). Pour custard through a fine-mesh sieve into a large bowl, then stir in cooled caramel.
Chill custard, stirring occasionally, until very cold, 3 to 6 hours. Freeze custard in ice cream maker (it will still be quite soft), then transfer to an airtight container and put in freezer to firm up.
Alison Wonderland Tucker is a chef and caterer who lives and works in New York City. She writes about her love of food and life as a chef on her blog A Wonderland of Words.