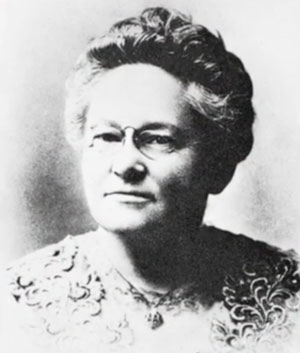 Like most modern day, self-taught chef's I have, of course, heard of The Fannie Farmer Cookbook. First published in 1896, it's currently in its' 13th Edition, which is pretty impressive since Fannie Farmer died in 1915. Granted cooking has changed a lot in the century since she first began inspiring young wives and mothers to create lovely meals at home. She ran the original "test kitchen" at The Boston Cooking School, constantly reworking recipes until they were just right and eventually included in the cookbook. Who knows what she would make of all our fancy gadgets and time-saving devices, but after reading Fannie's Last Supper
, I have a feeling she would have enjoyed the relative ease of cooking in a more modern time.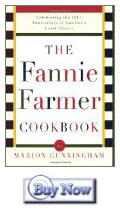 God knows delivering dinner in the Victorian-era was no small task, as was discovered by the book's author Chris Kimball, the founder of Cook's Magazine and host of America's Test Kitchen. After moving to Boston, he discovered his new brownstone was in the same neighborhood where Fannie and her family lived and began wondering what life and cooking was like in her time. From there he revisited the original 1896 Boston Cooking School Cookbook, drafted by Farmer, and decided to try to recreate an authentic 12-course Victorian era meal (the menu was posted in the back of the book and included courses of Mock Turtle Soup, Rissoles, Lobster a l'Americaine, saddle of venison, among others), from how the food was cooked to how it was served at his own, eventually, newly-restored Boston brownstone.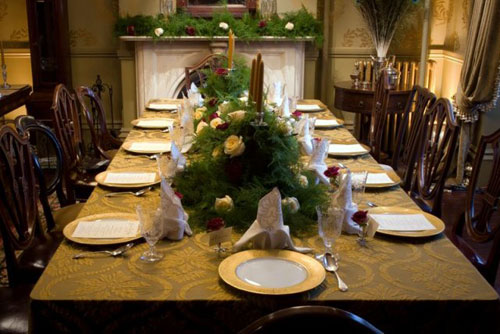 For fans of both food and history, the book delves not only into Fanny's life, but how society was changing and how that affected the dinner table. (They already had Jell-O.) Blended in with the history of the recipes and the era are Kimball's efforts to find the proper ingredients, an authentic period cast iron stove, which was necessary if they wanted to be completely accurate and the results of his team's rigorous recipe testing over the course of two years led by Erin McMurrer, his culinary partner. Each chapter centers around one of the twelve courses and their issues re-creating it, as well as how they were sometimes forced to change it to be palatable/modern. Some things worked better than others, some recipes tasting better as is, some required items that would make many of us modern chefs squeamish to prepare, but in the end they managed to make each recipe shine. Or so they hoped, as the date for the big dinner arrived.

What struck me most is all the time and effort it took to prepare a meal, that we clearly take for granted today. Sure, some households had a cook on staff, but by Fannie's time that trend was dwindling as the middle class began to rise and ladies had to take the burden of the kitchen on themselves. Not only is a wood-burning stove difficult to use (it constantly needs tending to keep the temperature right), it creates a stifling atmosphere, with the coolest parts of the test kitchen running around 92 degrees – and that was right by the A/C unit. Kimball and his team took a great risk, even with all the testing, to see if they could pull off a seamless, 3-hour dinner for 12 people. That's right, 12-courses in three hours, which was the maximum amount of time Victorians gave to completing a dinner party. Any longer would be unseemly, or so Kimball discovered.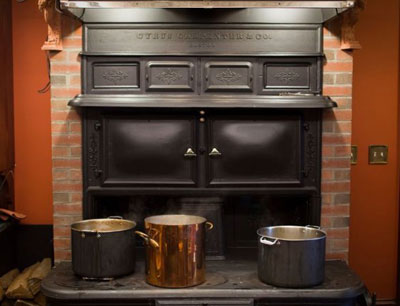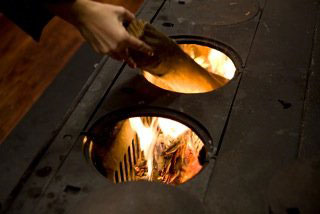 Does it come off flawlessly? Well, let's just say the outcome is not the biggest surprise in the world, but that doesn't make it a boring read. Kimball takes you to another place in time, bringing the past to life in a fun and interesting way and he made me wish I was one of the invited guests. I'm not sure I'd be able to eat that much food in one sitting, but I would have loved to try. All of the recipes created for the dinner are included in the book, as well as a few others from the era they tried along the way. While the book inspired me to take my time and truly enjoy my food and its preparation, I'm not sure I'm quite up to the task of recreating these recipes in my own kitchen - even with my modern equipment. There are just far too many steps for me, another reason I'm glad I was born in the late 20th Century where cooking is not such a required skill. Following is the one recipe I'm sure I can handle. For some of the other recipes and pictures of the event, check out the website www.fannieslastsupper.com. The entire dinner party was filmed and will be shown on PBS during the 2010 holiday season. Check your local listings. I know I will be.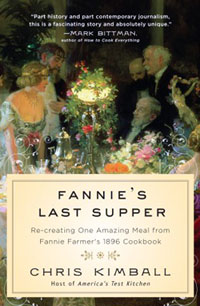 VICTORIA PUNCH

4 tablespoons sugar
8 tablespoons lime juice
1 cup rum
1 cup water
Pinch nutmeg
5 drops bitters

Combine ingredients and pour over ice to serve. Can be made several days ahead, as it apparently improves with age. Does not need to be refrigerated for storage.
Photos and recipe courtesy of www.fannieslastsupper.com.
"Fannie's Last Supper: Two Years, Twelve Courses, and creating One Amazing Meal from Fannie Farmer's 1896 Cookbook." ©2010 Christopher Kimball. Published by Hyperion. All rights reserved.
Lisa Dinsmore is a writer, web programmer, movie and wine lover. She currently runs two review websites to share her passions: www.crazy4cinema.com and www.dailywinedispatch.com. She is also the Managing Editor of One for the Table.