"I know a man who gave up smoking, drinking, sex and rich food. He was healthy right up until the day he killed himself." ~Johnny Carson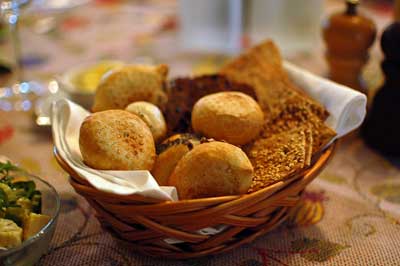 I finally tuned into "Mad Men." At least, the first show of this last season. I'm a little late to the craze. I had heard for years about the sets and the wardrobe, but what hit me most was the food. They nailed the food. And it's what I miss most about that era.
Truth is, I still eat like that -- but I'm alone. All the restaurants that serve "old school" food are dying. Everyone's dropping gluten, dairy and sugar. We are bombarded with studies about how bad they are for you. Gluten triggers stomach problems and brain disorders. Sugar generates cancer. All three cause inflammation that will kill me. Well, kill me now, because all I really want is bread, butter, sugar and a big cold glass of milk. And I don't want so many choices of milk that I have to read the carton. I want to live again in the late 60's and early 70's.
Around the same time I saw my first "Mad Men" show this season, I noticed the dismantling of Chart House on Pacific Coast Highway. Immediately, I was lost in memories of my first grown up dates there. My boyfriend would take me to Chart House and regret it around 30 minutes into the long wait for a table, as my mood dropped with my blood sugar. They were WAY ahead of their time on the no-reservations policy I still loathe. I get cranky when I can't sit right down and be served some bread & butter.