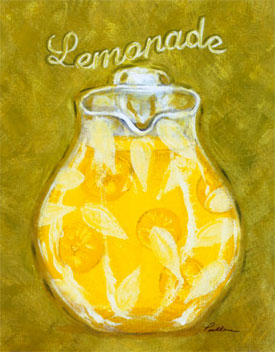 Headaches are the worst. And if you don't catch them right when they start, they're hard to cure. I've had one for four days. My mom told me to drink lemonade.
Lemonade?
I've taken naps, sat in dark rooms, taken Aleve, even taken Fiorinal. What the eff is lemonade gonna do?
But I was desperate, and unable to operate a motor vehicle, so I walked to Cabbage Patch. I told them my mom sent me and was convinced they could cure my headache. As if that was a normal thing to say to a cafe owner.
He told me of course they could and prescribed French lentils (which were beautifully presented with avocado and drizzled oil and tasted like they could purify your soul) and told me the mint lemonade was on Dr. Cabbage Patch.
I feel better already.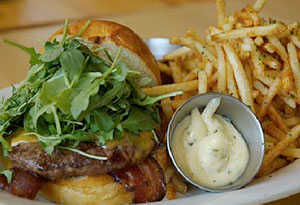 P.S. When you don't have a headache, their bacon cheeseburger and french fries are unbelievable. The burger comes on a buttery brioche with perfectly seasoned meat and the fries are thin and crispy and divine. And if you believe in diets, the chopped salad is pretty good too.
Cabbage Patch
214 S Beverly Drive
Beverly Hills, 90212-3805
(310) 550-8655
Maia Harari is a writer and choreographer, born and raised in Los Angeles. You can follow her on twitter at www.twitter.com/maiacalypso