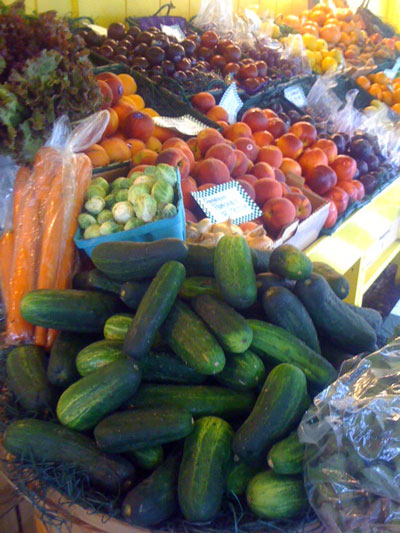 I went to cooking school at the advanced age of 17 in 1973 in the bustling town of Newton Centre, Massachusetts. There wasn't any question in my mind what my future held for me, I simply had to find the perfect place that would form it exactly as I had dreamt it would.
Newton Centre was an upscale, hip little suburb just a short distance from Boston. Affluent and hip enough to embrace a greengrocer called Blacker Brothers just as the ripples of the food revolution were beginning. Blacker Brothers was a Mecca for so many, long lines formed out the door every Saturday morning. Boxes of the most gorgeous and exotic produce lined the floor along a very long wall just waiting to be delivered in company vans. As boxes were loaded more took their vacant spots. It was "THE" place to shop long before Whole foods was on every block because they did it right.
Buying produce and putting together deals is what the two brothers and their father did each night as their customers' house lights turned off. This store was so unique and full of jewels that Faschon in Paris was their only rival. The extensive selection of fruit was "ready to eat" and fragrant, that you could always count on. Fresh herbs were a new phenomena, yet they had them all, including chervil. Even if berries weren't on my list I could never resist the sweet scent as I entered their store. Everything was hand chosen.
I could keep extolling the virtues of this store until my last breath. It was magic and made an impression that changed my future, or rather, my destiny.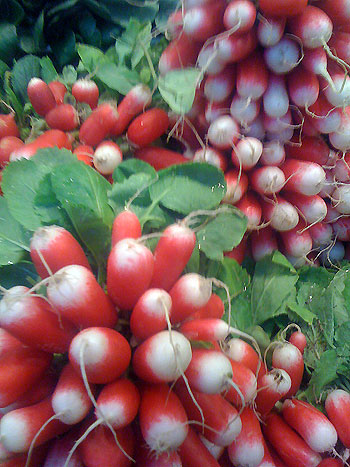 My cooking school had deliveries several times a day as Blacker's was just across the street. On the way home one of the owners would drop something off that arrived from a local farmer who delivered late. It was all about real, old fashioned service, extreme quality and a mind boggling selection. Everyone in all the neighboring suburbs wanted the Blacker Brother's van to be spotted in their driveway, no matter how long the driveway was. They wanted to be "on the list", if you know what I mean.
After graduating from Modern Gourmet Cooking School I had decided that I wanted to be a green grocer like the Blacker Brothers, just for the summer, of course. My sister agreed after much debate, even though she said she didn't know enough about food. Heck, it was just for a summer and we could learn a lot and have fun before we grew up.
What no one told us was that the smell of a walk in refrigerator filled to the brim with the freshest produce is the most addicting smell in the world. It fills your lungs with a delightful aroma like nothing else in the world. It is better than being in a greenhouse in early spring when the seedlings are 3 inches tall. That is way back in second place. It's primal and visually delightful. It's the world's magic.
Well, one summer turned into 36 more and I can thank Mr. Blacker for that, and I do. It isn't easy work, not that I was looking for easy anything but it sure is a very special way to spend your life.
We had been happily doing business with a high end, large specialty food company for many years from the Boston area. This company was a very rare kind of company in an ocean of massive food giants who couldn't care less about the quality of the food. However, this company was different, very different. A team of brothers owned and ran it like an old-fashioned business: hands on, quality mattered and they chose managers that were experts in their field. Their managers had free rein and were told to run their division like it was their own. Needless to say they got in return the golden knowledge from each manager and built quite a successful company.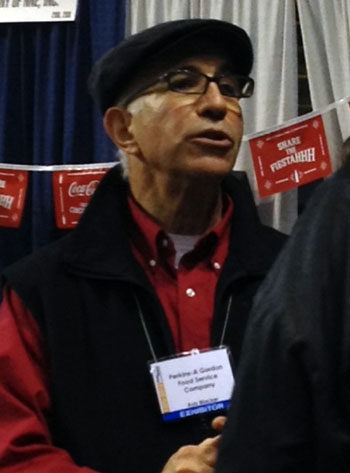 The regional manager kept pushing me to try the produce and I ignored them politely as I had no intentions of buying my precious produce from such a large company. That is until they kept pushing me to let the produce manager call me. It sounded simple enough.
I would have a polite conversation with him and continue buying from my much smaller company and the 50 small farmers that I had been working with for ages.
We played phone tag for a couple of days and Rob would leave a message. Finally, I connected with Rob. Let's just say I had no expectations. We talked and talked for at least an hour. This person really knew produce, a rare knowledge these days. We talked about produce like art collectors talk about how a Monet was painted.
And then I asked how he had become so knowledgeable. "I had a store many years ago, he replied." The next question was mine, "where was your store?" "Newton Centre, Massachusetts, a place called Blacker Brothers." His tone nostalgic. "Are you my hero, Mr. Blacker?" I asked very humbly. "Yes, I guess I am." And then I told him my story about how he had impacted my life and how thankful I was the dots were connected at last.
Brenda Athanus runs a small gourmet food shop in Belgrade Lakes, Maine with her sister Tanya called the Green Spot.
The Green Spot
This email address is being protected from spambots. You need JavaScript enabled to view it.
207.441.9327