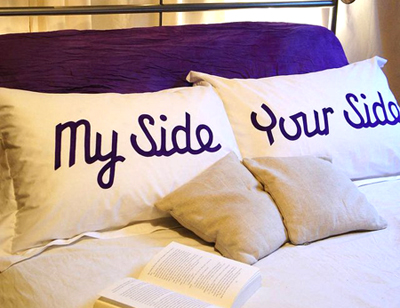 Everyone has a side of the bed. At least I think they do. I always sleep on the right side by the windows, just in case I want to make a quick exit. (Kidding.) Most people, I think, have a dedicated place at the table. We don't really. We tend to move around, a product of our lifestyle; the view; the sort of loft-like nature of our house; who happens to be at the dinner table. One or the other of us might say, "I want to sit here." Or one of the children, "Wait a minute, that's MY place." And then a shuffle occurs and we all reorder ourselves.
I also don't believe in the rule that couples should be separated at a dinner party. Sometimes couples should be allowed to sit next to each other (and sometimes not...) depending on the make-up of the dinner party. Inevitably someone protests one rule or another – "I want to sit next to him," or someone else will say, "Couples should be separated, I can't help it that I feel that way, I'm British." If there are only six of you at dinner, it doesn't make that much difference, anyway. I sometimes wish we had a dining room that accommodated a round table. We don't. We have a long thin dining room with a slanted ceiling (higher on one side than the other), windows only on one side and not the length-wise side, that one of my nephews refers to as "The Mafia Room." I'm not sure why.
If you're fortunate enough to have a bathroom with two sinks, for sure one of them is YOURS and yours alone. Mine is also on the right side. It looks as if I have a leaning that I didn't know about...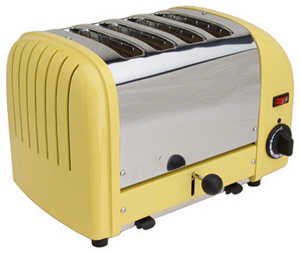 I've always thought it would be great to have a "his and hers" kitchen. My idea would be that there would be two stoves and two work spaces – as far away from each other as possible, joined by a common double sink and dishwasher. I wonder if anyone's ever done this? If you've heard of one, please let me know. Send me an Instagram!
I would in this instance choose the right side and give my husband, the left. Having written, I realize that I am right-handed and he is left-handed. Although I have no idea if that has something to do with our inherent choices.
Which brings me to the toaster. We have a four slice toaster. Miraculously, it works! We've had a lot of toasters that didn't work. This one does – it even has a setting for bagels, although I've never quite figured out why. And we each have a chosen side of the toaster. Mine is the right side. And it would never occur to me to use the left. I don't know why. Unless, of course, I'm making four pieces of toast.
Tell me which side you're on!