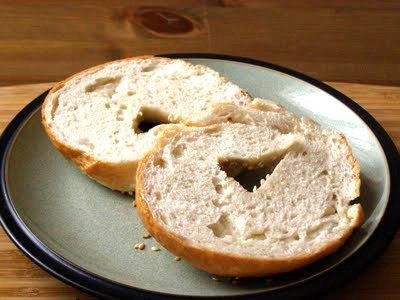 1) When the person making you scrambled eggs says, "Do you want me to cook these in olive oil?"
2) Followed by, "You don't really want a bagel, do you?"
3) And when the bagel is grudgingly toasted and delivered to the table, naked and somewhat unappealing, the shy whispered remark, "I didn't think you wanted anything on it..."
4) A few hours later, you call a friend and say, "I'm going to be a little late, I'm going to the gym." And they respond, "Really, I didn't know you went to the gym..."
Which brings me to my excellent recipe for an egg white frittata, which I usually make in grapeseed oil but olive oil works, too. And if you put enough ingredients in it, you really don't need a bagel.
Four eggs whites, a pinch of salt added, and hand-beaten with a whisk.
Three mushrooms, sliced somewhat thinly
¼ of a green or red pepper diced.
Use a non-stick pan, if you have one.
¼ cup of grapeseed oil.
Pre-heat at slightly below medium flame.
Add the mushrooms and a sprinkling of fines herbes (you can make your own mixture, rosemary, thyme, basil, whatever's around...)
Saute for a minute and add diced pepper.
When the vegetables are soft and slightly translucent, pour the egg whites over them.
Lifting the edges, the same way you do an omelette, tilt the egg-white off onto all sides of the pan so it all cooks. You'll know when it's done, when it doesn't look shakey.
Serve with salsa or tomato jam.