Amy Ephron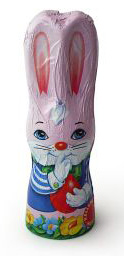 My mother thought organized religion was one of the problems with the world, this extended to the Girl Scouts and the PTA (a somewhat convenient belief for a mother of 4, since you can't ask someone to go against their beliefs). She also believed that children shouldn't be allowed to act.
I have never quite understood how I talked her into letting me enter the Beverly Hills' Miss Easter Bunny pageant when I was 8 -- one of the prizes was a screen-test -- but I did.
I don't know what I was thinking. I think I thought it would be fun to ride down Beverly Drive in an old white cadillac with the top down sitting next to the Mayor of Beverly Hills and wave at the throngs of people I imagined would be lining the streets. I think I thought I was going to win.
Little did I know, the fix was in.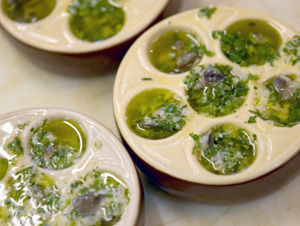 My mother had a lot of china that I don't have – ceramic oven proof shells for devilled crab, individual servers for escargot and 8 accompanying silver snail scoopers (I'm sure there's a name for that tool, but I don't know what it is), a bowl for dip that was set and centered into a plate for chips, an electric carving knife (which I always thought was silly and held great possibilities as the basis for a comedic horror film or a cartoon with an accompanying caption.)
I do have champagne glasses (although not as many as I'd like because our cabinet space is limited to say the least); a monogrammed caviar dish (yeah, it was a gift) that we don't use nearly as much as I wish we did; a Jack La Lanne juice and vegetable squeezer that seemed like such a good idea at the time and that is, now, either in the pantry or the garage – and I'm not sure I could find all the parts to it if my life depended on it. Maybe then.
We do have a cuisinart electric citrus squeezer which is pretty great (even though I do think it's a little larger than it needs to be for what it does) and a tomato knife which I think is my favorite utensil.