Amy Ephron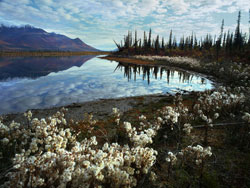 Checks and balances. Have you ever thought about how amazing those two words are? In the simplest sense, writing checks and figuring out how much money you have left after you've written them. In the larger sense, if something is depleted or out of whack, something comes along to reestablish order.
Which brings me to AANWR....
On the northern edge of our continent, stretching from the peaks of the Brooks Range across a vast expanse of tundra to the Beaufort Sea, lies Alaska's Arctic National Wildlife Refuge. An American Serengeti, the Arctic Refuge continues to pulse with million-year-old ecological rhythms. It is the greatest living reminder that conserving nature in its wild state is a core American value.
(National Resources Defense Council)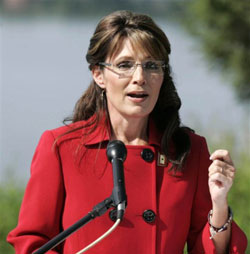 I predict there's another shoe that's going to drop (not sure where she bought this one, but it's coming).

Everything about Sarah Palin has been stunning and spectacular since John McCain announced her as his running mate -- to the "surprise" announcement that she was resigning, followed by the spectacular announcement by her attorney Thomas Van Flein, (full-text of legal letter posted by Sarah Palin on her Twitter account), that he was planning to explore immediate legal action against bloggers, specifically Shannyn Moore, who on HuffPo wrote that "for months the rumors have been swirling about a Federal Investigation." (Hey, Van Flein, did you miss the word "rumors"?) The Governor of the Great State of Alaska gets the Second Amendment, for sure, but maybe she was between schools when they taught the "First" one.

Sarah Palin brings a lot of this on herself, though. She's secretive and she plays by her own rules. She fuels the rumors. Even when she was in public office, she didn't think that her business was our business. (I think I speak for all women in America and their gynecologists when I say that none of us were allowed to fly during our last month of pregnancy, certainly not while we were in labor!)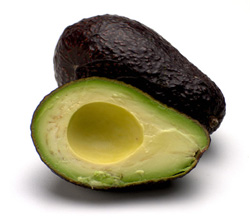 My mother made guacamole. Its key ingredients were avocadoes, diced onion, sour cream, and worcestshire sauce, (at least it didn't have mayonnaise like her famous cottage cheese dip, which also had worcestshire sauce) but it wasn't really like the guacamole that we make or serve today.
It was fabulous, though, because it was elegant - at least, we thought it was fabulous then. It was smooth. Absolutely mashed to a pulp with a fork and blended with sour cream, almost pistachio green.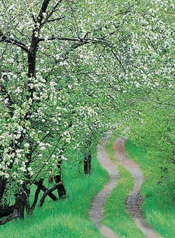 Most people go to Vermont to watch the leaves change colors in the fall but I like it in the spring when the leaves on the trees are green, 67 colors of green, so that the bonnets of the trees look like a jigsaw puzzle and the tulips are in bloom and the geraniums and the cherry blossom trees – there's nothing fancy about Vermont, it's all straight up plain flowers plainly blooming everywhere, as if the earth is starting fresh again after winter and toward the end of May it hits an optimum equilibrium even if it does rain every other day which if you're only there for a day and a half isn't very good odds, at least not of skipping the rain. But people in Vermont don't mind, they just take out their umbrellas and keep on truckin'….
"And why are we going to Vermont in May, Mom? I don't get it. Why are we going to Vermont, at all???"
"You'll see, Anna."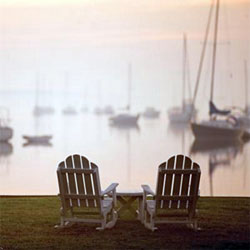 We'd walked past it a couple of times, a simple storefront set back from the street with a small porch, a glimpse of tables inside, unassuming. The Key Lime Cafe. Full at lunch-time, we assumed it was a Maryland version of a diner. We never even ventured up on to the porch....
We walked across the road to Big Al's Fish Store the first day for lunch and had a fried clam sandwich, we had fancy hotel food at the Perry Cabin and so much soft-shelled crab that Alan spent an afternoon in bed.

We'd moved my son into his dorms at George Washington University in D.C. three days before and driven to Chesapeake Bay to the small town of St. Michael's, Maryland (birthplace of Frederick Douglass) for a few days of rest. It was hot and we were tired and the plantation style Inn at Perry Cabin was a lovely place to rest. (In fact, the Inn at Perry Cabin is built on the original plantation where Frederick Douglass was born until he was wrenched away from his grandmother at a very early age and put into service at the Covey Plantation down the road, aptly named Mount Misery which, curiously, or not so curiously, Donald Rumsfeld now owns.) We took a morning boat-ride. We sat on the lawn and stared at the water. We walked along the dock. We walked along the dusty road. We walked through the flower fields and corn fields.