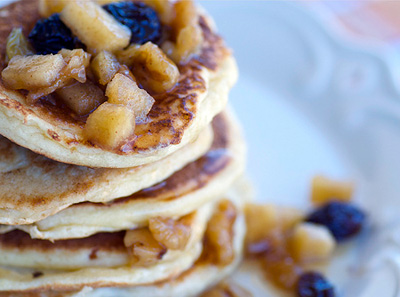 Jeff and I have been starving ourselves for the past few days. Well, not actually starving. We did have our morning coffee. Oh, and I sneaked in a couple of double chocolate pomegranate cookies yesterday. But those don't count. I was recipe testing.
Why are we starving ourselves? Because on Christmas Eve night, we will be enjoying a traditional Italian Feast of the Seven Fishes. That means fried calamari, fried smelts, and crab cakes. Snail salad, bacala (a dried, salted fish), and shrimp cocktail. (Those are just the starters.) Then comes the pasta. Two types of pasta, actually -- one with mixed seafood including shrimp, scallops, and lobster; the other with olive oil, clam sauce, and parsley. Then we'll finish with jumbo stuffed shrimp and garlicky broccoli rabe.
Jeff figures if he can lose enough enough weight to tighten his belt by one notch, then that'll leave him a whole notch-worth of eating on Christmas Eve. Genius.
You might think that we wouldn't eat on Christmas Day. We do. Christmas breakfast or brunch always upstages Christmas dinner because who feels like eating turkey and vegetables after all that seafood? Fruit salad, pancakes, and frittatas are much more appealing. Chances are good that even if you don't celebrate Christmas Eve, you'll have a special Christmas Day breakfast or brunch. So if you're looking for Christmas Day breakfast and brunch ideas, here is one of my favorite recipes.
Happy Holidays!
Ricotta Hotcakes with Warmed Spiced Apples and Maple Syrup

Serves 4
Makes about 16 hotcakes

Hotcakes:
1 cup all-purpose flour
1 teaspoon baking powder
salt
1 cup ricotta cheese
3/4 cup milk
4 eggs, separated
1 teaspoon pure vanilla extract
canola oil for griddle

Apples:
2 tablespoons butter
2 sweet, crisp apples, peeled and diced (such as Rome Beauty, Golden Delicious, or Honeycrisp)
1/4 cup raisins
1/4 cup coarsely chopped walnuts
1/2 teaspoon apple pie spice
1/2 cup pure maple syrup, plus extra for drizzling

1. In a medium bowl, whisk flour, baking powder, and salt.

2. In a large bowl, whisk ricotta cheese, milk, egg yolks, and vanilla extract. Add flour mixture and whisk just until combined.

3. In a clean, dry glass or metal bowl, beat egg whites with an electric mixer on high until foamy. Using a spatula, fold into the batter.

4. Pour a little bit of oil on a griddle over medium heat. Drop batter by 1/4 cupfuls onto the griddle. Cook for 1 minute, or until golden underneath. Flip and cook 30-60 more, or until golden. Repeat. Keep hotcakes on a covered warm plate or in a low oven (250 degrees F) until ready to serve.

5. To make the apples, melt butter in a medium skillet over medium-high heat. Add apples and cook for 5 minutes, or until golden and tender, but not mushy. Add remaining ingredients through 1/2 cup maple syrup. Stir well and cook 2 minutes, or until the syrup begins to bubble. Cool slightly. When ready to serve, ladle on top of hotcakes. Serve with maple syrup.
Susan Russo is a free lance food writer in San Diego, California. She publishes stories, recipes, and photos on her cooking blog, <Food Blogga and is a regular contributor to NPR's <Kitchen Window. She is also the author of two upcoming books that will be published in the fall of 2010.