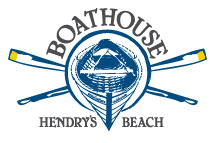 I've always had a strange relationship with The Wedge. I see it on the menu, I want it, I plan to order it and then I change my mind. I'm always afraid that I'm going to get stuck with a chunk of iceberg lettuce (no nutritional value) smothered with cheap, prefab blue cheese dressing (that's neither blue nor cheese). Then suddenly, this summer, after a day at the dog-friendly Hendry's Beach in Santa Barbara – there it was – not just on the menu but at the next table – what looked like the most delicious wedge salad in the world.
I'll admit, I was hungry, beach hungry. But I'm the type who polls other diners if I like what they're eating. And diners are always willing to give me their opinion. The nearly-naked couple I talked to at the casually elegant Boathouse restaurant on this fateful summer day gave me the thumbs up (their mouths were full). But more than their thumbs up, what encouraged me most was the sparkle in their eyes. They were in wedge heaven.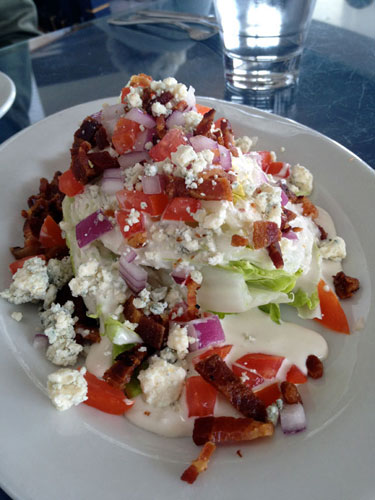 The wedge salad at the Boathouse At Hendry's Beach was so fresh, so sunny and joyful I felt I had been transported to a commercial for lemon scented shampoo. From the first bite my soul soared, my skin tingled.
The Wedge comes topped not only with the most delectable Roquefort blue cheese dressing in the world but also applewood smoked bacon bits, chopped red onions and tomatoes. But I also detected a lemony freshness – perhaps when they wash the lettuce they add fresh lemon juice to the water? Whatever they do, it's well worth doing.

I returned the next day (yes I tend towards the obsessive) ordered it again, experienced exactly the same euphoria. The Wedge at Boathouse At Hendry's Beach is not a light salad, be very hungry if you're also ordering an entree, or better yet, order ONE FOR THE TABLE.
Boathouse at Hendry's Beach
2981 Cliff Drive
Santa Barbara, CA
(805) 898-2628
Eduardo Santiago is the author of the award-winning novel, Tomorrow They Will Kiss.