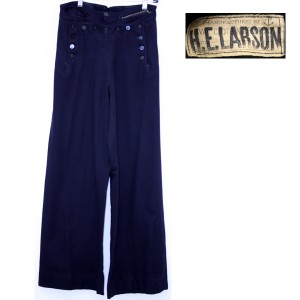 Shopping for vintage clothes was for me something of an art. Or maybe a sport. I had a little talent for it. When I was a teenager, I almost exclusively wore antique (what we called it then) dresses. Shirts and coats as well. The only vintage pants I remember buying were those old high-waisted navy sailor pants. Those were so friggin' bitchin. But they were made of wool and itchy. I was all about the look though, and an itch I could tolerate for the look.
When I started driving, I would head out to a favorite store on Wilshire in that strange hood just before Santa Monica, near Barrington. The Junk Store. A semi-nasty person owned the place and when I tried to purchase my first item there — a black velvet 1940's coat with big padded shoulders and white, sorry to say, elephant ivory buttons — I was told to go straight home and get a written note from my parents.
A lot of parents were coming in complaining about and returning their kids' purchases. I thought, "WHAT? My mother loves my style and everything I buy and wear. I also make my own money and it's not my parents' business." But I went along with it, and I'm such a goody-goody that I brought back a legitimate note. I could have gone outside and written my own. I'm slow. Everyone went to The Junk Store for the must-have ski sweater and the patchwork quilts.
Another huge favorite was in Isla Vista, up in Santa Barbara, a store called Yellowstone. Nearby was my favorite I-think-I'm-eating-health-food restaurant, where I would order brown rice with vegetables, completely smothered in jack cheese — long before I had heard of cholesterol. You would eat outdoors with all the other hippies attending UCSB. I was just a groupie, hanging out up there for the hot boys. And I did have a real boyfriend who went there.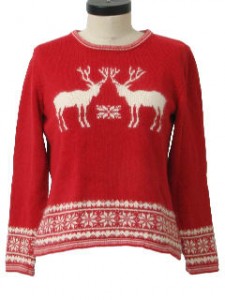 The boyfriend would sometimes splurge — he had amazing taste — and buy me expensive vintage dresses at a North Beverly Drive store in Beverly Hills. It was next to the pet store, just a few stores away from the old Morley Drugstore on the corner. And right near that was Ah Fong's, the one that I loved before it moved closer to Nate n' Al's. Remember? The Beverly Hills that had charm. And small businesses like antique clothing stores.
And then there was Sylvia's — a small, only-in-the-know, vintage clothing store in a seedy section of Lincoln Boulevard in Santa Monica that mostly remains unchanged. Only my favorite store hasn't been there in decades. The owner – Sylvia, I assume — would head to all the swap meets on weekends, where she did the buying for her store.
On Monday, she would add it to the stock and jack up the price, but only a little, then on Tuesday mornings at 8:00 AM sharp, you stood in line with all the other vintage-shopping junkies. Once in, it was every man for himself. It got so fuckin' nasty. There were fights. Full on Dynasty-type chick fights.
Even I was sometimes in the middle of a brawl. But I fought fair. I would simply demand that the person who just pulled something wonderful and unique straight out of my arms, return it. NOW!!!!! I learned how to navigate her store and which racks to head to first. I would scoop up Hawaiian shirts for my boyfriend or 1930's and 40's dresses for myself. Everything was under $20 dollars. I kind of kept it on the down low. I was a dedicated customer, rarely missing a Tuesday.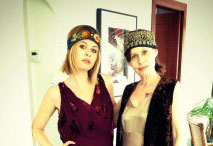 One thing that was no secret was the MGM auction. They were having a huge public sale and ridding themselves of old stock. You could buy tons of brilliant antique clothes, some worn in movies, some never worn. I scored big time.
Today, my daughter is the vintage shopping whore. Did I just call my daughter a ho? She wears all of my vintage clothes (the ones that weren't really vintage when I purchased them or that I'd had hand sewn, my hippie clothes).
She buys her own at her favorite place to shop for vintage in Topanga Canyon, called Hidden Treasures. And she sells and buys from places like Wasteland. The apple doesn't fall far from the tree. She will always pick up an extra shirt for her boyfriend.
Fredrica Duke shares how she discovered her love of food while growing up in Los Angeles on her blog Channeling the Food Critic in Me.