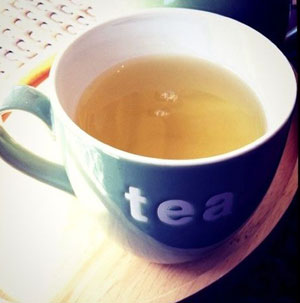 Only a few weeks into spring and I can't stop steeping grassy greens. The bright, vegetal flavors with subtle hints of sweetness are in harmony with the buds on the verge of blossoming.
While I often fill my cup with Gyokuro and Sencha, I decided to go with a green that fell somewhere in-between the two Japanese steeps, a Kabusecha (or Kabuse Sencha, Kabuse-Cha).
Grown in the natural shade for around 14 days, this green tea is shielded by a net (a kabuse) to create a more mellow, vegetal and sweet flavor. The delicate leaves are handpicked in early spring (similar to the Gyokuro process), but then are steamed (like that of a Sencha).
Each sip is slightly rich and fragrant with subtle vegetal and sweet flavors.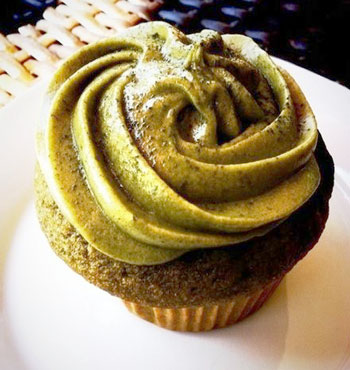 As I slowly sipped the last drop of Kabusecha at Cups & Chairs in Philly, I looked over to the counter to see a fresh batch of green tea cupcakes.
Unable to control my sudden sweet craving, I ended my green steep with a bright green bite.
Perfection.
Cups & Chairs
701-03 S. 5th Street
Philadelphia, PA 19147
Alexis Siemons is a freelance writer and tea consultant living in Philadelphia. As a tea enthusiast, she writes about her steeped adventures with tea on her website <teaspoons & petals, and teaches a series of culinary tea classes. Her recipes and stories have been published in Anthology Magazine, Grid Magazine, Philadelphia Magazine, Kinfolk Magazine, Remedy Quarterly and Design*Sponge.