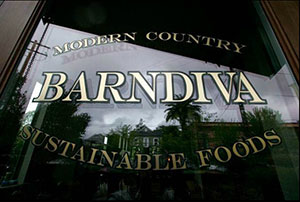 I recently performed Celebrity Autobiography at the Wells Fargo Center For The Arts in Santa Rosa. I didn't know where Santa Rosa was nor did I realize that the Welles Fargo Center was a hip destination and the setting for many legendary comedy albums. George Carlin and Bill Cosby to name a few.
My plane ticket had me spending the entire next day there with nothing to do because there were no direct flights back to Los Angeles. I asked the driver who picked me up what the local places featured. For Christsakes I was in wine country!! And that was the thing to do; tour wineries. The problem was, I don't drink…any kind of alcohol. I know, I'm a sissy.
So, I decided that I'd rent movies that were still in the theatre, (The Apparition, Jewish Ghosts) have room service, read my Stephen Kind novel and sleep late!! Heaven in my book. But there's only so long you can do that. I got antsy and looked at the hotel 'things to do' book to see if there were any restaurants to check out.
There was a map showing what areas were close to the hotel and it looked like the closest place for food and shopping was in Healdsburg. I'm always scared to venture out in a town I don't know because I can and have gotten lost in a parking lot, but I planned my route there and back as if it were for a five year old. Success!
I should have figured out that where there is wine, there's sophisticated food. Every place in the hotel book had menus that were so creative and intriguing I wanted to try them all…well, that's pretty much any day of the week god help me I can't stop eating….look away….look away.
I settled on a place called Barndiva. When I read the description in the book I saw that it had been a barn, converted to a restaurant. Anyway, off I went with my Sikh cab driver telling me how to get the bus back so it won't cost so much.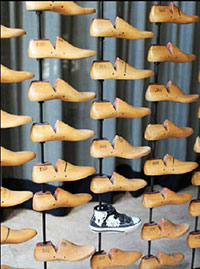 Healdsburg is small much to my relief and I knew I wouldn't get lost when I was dropped off in front of the restaurant. It really looked like a barn on the outside but inside was epic.
First of all the coat rack was an entire wall with wooden shoe forms (not the ones to keep your shoes from being crushed but the ones I imagine cobblers used to wrap leather around) placed at random spots for you to hang things on. The bar was gorgeous with light pouring in from the high ceilings and flowers everywhere. Quite simply, the ambience was wonderful.
I love places that have a sense of humor and the chalkboard listing the daily alcoholic beverages was pretty funny. Almost made me wish I liked the stuff. They have a drink called Ruling Class Lite made with house infused burnt orange tequila, a splash of lemon juice and 'tempered' by a light herbal tarragon syrup. Where's my knife and fork?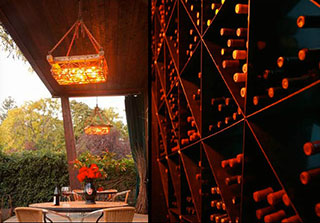 All of their drinks are this creative with names like Golden Boy, Lady Penrose and Bitches of Seizieme, It made the ritual and the artistry and the event of drinking look so fun!

The restaurant itself, being in wine country and near many farming communities as well used all 'dedicated' products and it shows.
The presentation of the food and the flavors were exquisite. If you go to their website you must explore it because the owners have a beautifully holistic ethos behind this endeavor.
Here is what I ate:
I started with Goat Cheese croquettes with tomato jam, with honey and tarragon. Then I had a duck leg on a bed of purple and white potato hash with a citrus and beet salad and I finished with a lemon bar (it seems so paltry to call it simply a lemon bar) with coconut ice cream and an almond crisp.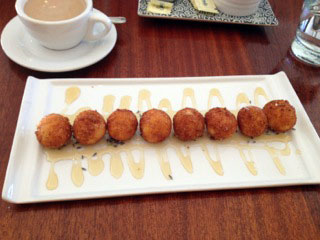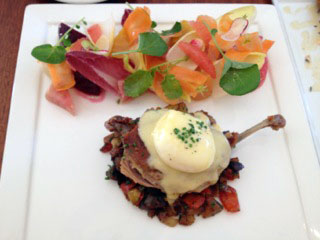 BARNDIVA: 231 Center St., Healdsburg, CA 95448

Laraine Newman is a founding member of The Groundlings Theatre Company and an original cast member of Saturday Night Live. She lives in her hometown of Los Angeles with her husband and two daughters.