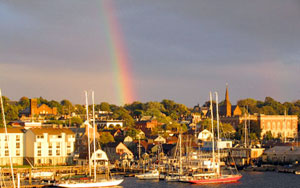 In the mid-1970s, when I lived in Providence the food wasn't very good. Sure there was great local seafood, especially clams and lobsters, but if you wanted to eat out, your choices were pretty much limited to diner food and and Mafia Italian.
To get decent food I would travel to New York to buy ethnic ingredients, read cook books and taught myself how to cook.
Recently I had the chance to return to Rhode Island to write a series of food and travel articles. I spent two weeks traveling around the state, eating in a great variety of settings, from diners and beach-side clam shacks to upscale bistros and fine dining restaurants.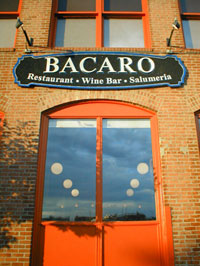 I discovered a lot has changed in Rhode Island. The state is now home to dozens of passionate chefs with incredibly smart palates.
Johanne Killeen and George Germon (Alforno), Brian Kingsford (Bacaro), Kevin Thiele (Hotel Viking), Kyle Ketchum (Spiced Pear), Champe Spiegle (Persimmon Bristol), Matt and Kate Jennings (Farmstead), Ed Reposa, Matt Gennuso (Chez Pascal), Ross Audino (Block Island Resort), Bruce Tillinghast (New River Restaurant), and Beau Vestal, to name a few.
Whether they're running a 10 or a 50 table restaurant, they want their customers to have the best experience possible. They care deeply about finding the best ingredients. They are constantly innovating and changing their menus. Good food is taken seriously in Rhode Island.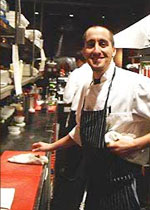 These are chefs with extraordinary energy. Like Derek Wagner, chef/owner of Nick's On Broadway. He is in the kitchen from the breakfast service at 7:00am until the restaurant closes at night. His energy, focus, and attention to details is mesmerizing. His food, delicious.
He is one of many.
The chefs know each other. They eat in one another's restaurants. They share ideas. They shop together. They help one another when needed. This is a community in the best sense of the word.
When I lived in Providence I had to fend for myself and that was good for my cooking. If I lived in Rhode Island today I might not have learned how to cook, but I probably wouldn't miss it. I'd be eating too well to notice.
David Latt is an Emmy-award winning television producer who turns to cooking to alleviate stress. He shares his experiences with food and his favorite recipes on his blog Men Who Like To Cook.