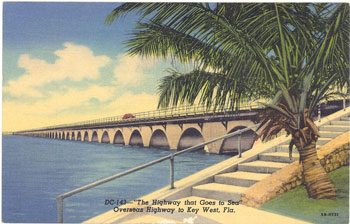 There's no question my husband loves his daughter, his dog and me – and no question, in that order – but he is not sentimental. He's got his moments – as in, let's dump my high school notes, let's save his 80′s matchbooks – but on the whole, what Greg likes best is the ca-chunk of the recycling bin. Or better yet, the trash.
His today's-today stance makes me a target. He is especially fond of letting me know how fortunate he's been to hear every tale of my family, friends, dogs, the pink curtains in first grade and every bite I've eaten since 1985. He likes to say there's nothing he doesn't know – no story he hasn't heard, no tale untold, and this worries me. If I run out of material, what will we talk about in the nursing home? I've been thinking of doing stupid things just for the anecdotes. I need to keep him on his toes.
It's not that he doesn't remember; the man recalls every gift he ever gave me and every taco, sancho, and burrito he's ever known – it's just that he doesn't need to. His memories live in lockdown, a place I don't understand, a place that clearly lacks soft lights and throw pillows. So it's all the more shocking to know there's one memory that routinely escapes, one tableau he repeats – happily repeats, a terrible man-sin – and that memory is Key West.

I've heard it many times. The station wagon rumbling south in the night, a young sleepy Greg sprawled in back – the back back, no seat belts required – on a Snoopy sleeping bag, moving toward palm trees, dreaming of the nation's southernmost spot. His dad drove while his mom likely dozed, and he – still an only child, the space all his own – was allowed to roll around with snacks and stare at the stars. Down through the dark, wheels below, we drove all the way to Key West.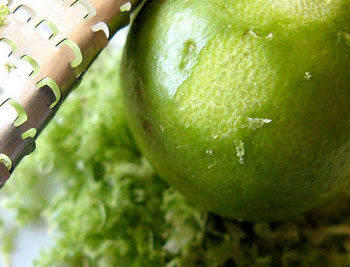 We've shared key lime pie a hundred times, including one overpriced slice with two tourist forks right on Duval Street. But whether I make it or buy it, it's one of the few bites I know – certain tacos, another – that he'll willingly link to the past. He'll say how great it was in the wagon, how it was such a sweet setup with that sleeping bag, and for one brief, backwards moment we are almost, but not quite, saying things the same way. Then we clear plates, and today's today.
Good thing that today is nice, too, and that after 15 years you don't need a misty mind-meld to stay together. But there's a kind of tricky filling to it all and sometimes, it's good to put the right fork in the right hand on the right day.
There is never, ever a bad day with key limes, the happiest sprite on the tree. You can make the classic whole pie, or mess around like I do and make little tarts. These are pucker-up good, creamy and nicely individual – so everyone can take their own sweet time at the plate. To each his own, right?
Key Lime Pie (or tarts)
There are a million Key Lime recipes out there, but all you really need is a simple mix of lime juice, eggs and the magic of sweetened condensed milk – the more creative bits are up to you. I've found that this recipe, from Cook's Illustrated The New Best Recipe book (published 2004, America's Test Kitchen) hits the perfect texture and rich, tart taste. Make the whole pie or use 3″ tart rings to make minis.
Note: prepare the filling for the pie first, so it can thicken during the time it takes to prepare the crust.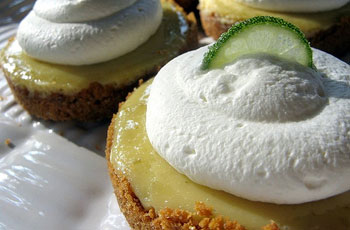 Lime filling
4 teaspoons grated zest and 1/2 cup strained juice from 3-4 Persian limes (or up to a dozen Key limes)
4 large egg yolks
1 (14-oz.) can sweetened condensed milk

Graham cracker crust
9 graham crackers (5 ounces) broken into rough pieces
2 tablespoons granulated sugar
5 tablespoons unsalted butter, melted and kept warm
optional: 1 teaspoon cinnamon
Whipped cream topping
3/4 cup chilled heavy cream
1/4 cup (1 ounce) confectioner's sugar
optional garnish:
1/2 lime, sliced paper-thin and dipped in granulated sugar
————————
The filling: Whisk the zest and yolks in a medium nonreactive bowl until tinted light green, about 2 minutes. Beat in the condensed milk, then the juice; set aside at room temperature to thicken (about 30 minutes).
The crust: Adjust an oven rack to the middle position and heat the oven to 325 degrees.
In a food processor, process the graham crackers until evenly fine, about 30 seconds (you should have 1 cup crumbs). Add the sugar (plus optional cinnamon) and pulse to combine. Continue to pulse while adding the warm melted butter in a steady stream; pulse until the mixture resembles wet sand.
For Whole Pie: Transfer the crumbs to a 9-inch glass pie plate and evenly press the crumbs into the plate, using your thumbs and a 1/2 cup measuring cup to square off the top of the crust. Bake the crust until it is fragrant and beginning to brown, 15-18 minutes; transfer to a wire rack and cool completely.
For Individual Tarts: Use any size mini tart pan, from 1-3 inches wide, to make individual tarts. Using the prepared graham cracker crumb mixture, place enough crumbs into each mini pan to pat down bottom and press up sides, creating a firm crumb "wall." Place tarts on sheet pan and bake as directed above, until just fragrant and beginning to brown. Cool before filling.
To Fill: For whole pie, pour the lime filling into pie crust (for mini tarts, fill to approximately 2/3 full). Bake until the center is set yet wiggly when jiggled, 15-17 minutes. Return pie (or tarts) to a wire rack, and cool to room temperature. Refrigerate until well chilled, at least 3 hours. Pies or tarts can be covered directly with lightly oiled plastic wrap and refrigerated for up to one day.
For Topping: Up to 2 hours before serving, whip the cream in the chilled bowl of an electric mixer to very soft peaks. Adding the confectioner's sugar 1 tablespoon at a time, continue whipping to just-stiff peaks. Decoratively pipe the whipped cream over the filling or spread whipped cream evenly with a rubber spatula. Garnish with sugared lime slices, if desired, and serve.
Marilyn Naron is a chef, daughter, mother, writer, wife and entrepreneur, best suited for just plain handing out delicious things. And repeating all the stories that go with them. Her recipes can be found on her blog Simmer Till Done.