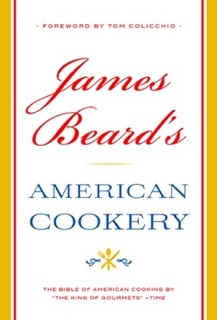 James Beard's American Cookery

Don't you just love the word cookery? It's so old-fashioned. Sometimes old-fashioned is a good thing, especially when it means solid, classic, regional American recipes.

Bookmarked recipes: Watermelon rind pickles, Wilted dandelion salad, Blueberry cake with bourbon cream

Why?
Some recipes should not be lost. They are part of our heritage and more importantly, delectable! I have also NEVER failed with a James Beard recipe.

Who?
Anyone who appreciates the diversity of American cuisine.