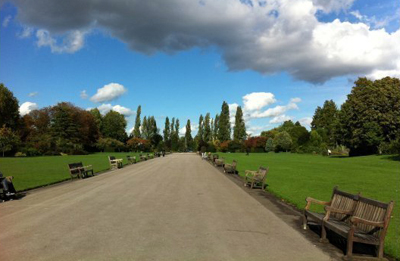 What do I look for in a travel experience? The answer is simple: culture, nature, world-class shopping + food and the best nightlife, parties + events I can find. Sometimes in one day! Like many world-class cities London offers diversity, and my trip there this past fall provides a great example of how I was able to combine my favorite vacation pastimes.
In a stroke of good fortune, breakfast at the Soho Hotel resulted in me to sitting next to Howard Marks, best-selling author, intellectual and international drug trafficker. Howard had just wrapped up his press junket for his latest film Mr. Nice. Howard responded to my invitation to my hotel, the Shangri-La in Santa Monica, with a rather charming explanation that he was unable to enter the US due to his previous 'career activities'.
I caught a Black Cab (one of London's great style icons) to Regents Park for a midday stroll around one of the great parks of London. A stroll around the Midsummer Nights Dream style Rose Garden in the parks Inner Circle and the Japanese themed Duck Pond and waterfall which never fails to centers me. Regents Park Inner Circle is perfect for smelling the roses, literally and figuratively.
One of the highlights of a Regents Park jaunt is the walk back to civilization down Portland Place past the BBC, the Chinese Embassy and the much-fabled Langham Grand Hotel as you head south toward Oxford Street.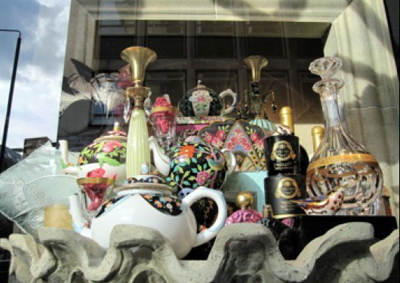 From Oxford Street I usually detour down the world-famous shopping destination Bond Street on my way to Fortnum & Mason on Piccadilly. Fortnum & Mason, the Queen's favored department store since Harrods changed ownership, serves afternoon tea and has the most amazing confectionary department on the ground floor.
English tea time and a veritable gift emporium. It is so much fun to have lunch or tea-time at this 5 story tea and gift palace. Everything is presented so beautifully and so well curated visually and culinary.
London is a great city to see by foot and that is exactly what I love to do: my next stop is a whistle-stop tour of the National Gallery before returning to Soho Hotel to rest up.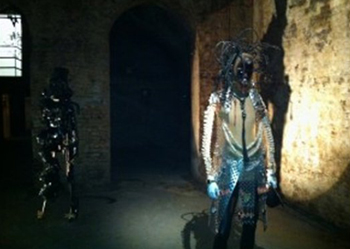 One of my favorite things to do is to get dressed up for the evening with my fineries and furs. I got an invitation from my good Barnzley who founded www.childofthejago.com (along with Joe Corre who revolutionized the lingerie business with Agent Provocateur) to the most amazing art show curated by Steve Lazarides (former manager of Banksy) at the Old Vic Tunnels underneath Waterloo station for the Frieze Art Week that is held in London every year in October.
My final stop took me to one of the great institutions for dance and electronic music, Fabric, where I partied with my Radio 1 DJ friends Annie Mac, Kissy Sellout and Zane Lowe who were playing.
Hopefully this gives you an idea of how I like to spend my vacation time and my need for variety!
- Also published on the Huffington Post
World citizen. Cultural connoisseur. Curator and creator of Hollywoods ocean front hotel, the Shangrila. Tamie Adaya's cultivated taste and palette are reflected in her creative collective, Crown Jewels and her blogs at Huffington Post and <Tamieadaya.com.