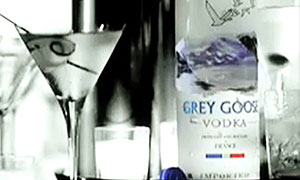 Last week I went on a cruise with my family. One night, before dinner I ordered a "Maker's and soda" from the Indonesian bartender.

"Grey Goose?"

She'd misunderstood me. I clarified and she poured me some whiskey.

At dinner I ordered a second drink from another Indonesian bartender. The drink came back looking much clearer than normal.

It tasted like high-end vodka. He'd made the same mistake as his paisano.

Why? Several hypotheses...

1. Is there something phonological in Bahasa Indonesia that makes the "A" in "Makers" sound like I'm saying "Grey Goose?"

2. Is "Grey Goose" the most commonly ordered drink on this ship? Do non-native English speakers assume that's what everyone is ordering?

3. Does the fact that the bartenders are from a country that's 88% impact their unfamiliarity with alcohol as it is forbidden by sharia law?

4. Or... Did I not enunciate?
Joshua Heller is a writer who travels, a lot. His favorite food is tacos. Check out his blog: http://hellerscorner.blogspot.com