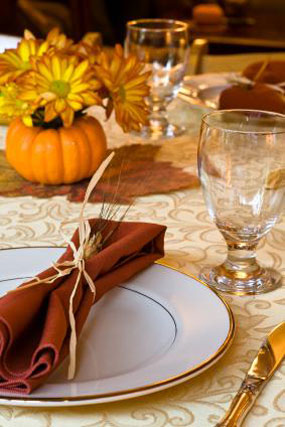 Don't feel sorry for us. We prefer it this way. My husband and I are both transplants. He's from Chicago. I'm from Massachusetts. Not Boston. Yes, there is a state beyond the Beantown borders. We have both lived in Los Angeles for over 20-years, longer than either of us lived in our home states. We think that makes us honorary Californians, but am not sure these days that's something to brag about. At least we still have the best weather, great wine and the option to go from surfing to skiing in the same day. Well, not for us in particular, but it's still a cool thing to be able to say.
Neither of us has blood relatives here. We are what we like to call "child-free." However, we do have family. Friends who mean just as much because we've shared each other's lives for the past 20 years. Kids we've watched grow up who call us Aunt and Uncle, which is a role we can handle. Some years they take us in, allowing us to bask in the glow of the holidays without all the strum and drang that would accompany actually spending time with our own parents and siblings. Even when there's drama, since it has nothing to do with us, it's more amusing than annoying and certainly never affects our ability to put away more than our caloric share of the meal.
We are in demand because we bring good wine, eat everything - if you're not cooking you can't complain about other people's holiday traditions - and don't expect to be entertained. We are boring, which is just what those who are dealing with family want at the holiday table. We are the Thanksgiving equivalent of the bomb-squad, the guests whose mere presence diffuses the tension for another day. It's much harder to fight in front of guests. God forbid there's a scene at the table. How embarrassing would that be?
While we usually have several options, some years we receive nary an invitation and have to figure out how we're going to celebrate a "traditional" Thanksgiving for only two people. This year, even though we've already received two invites, the Man has refused to drive anywhere, thus putting a damper on my excitement. After a very stressful two months I was looking forward to being a guest, only having to worry about which wines I was going to contribute. Now I have to cook. I could get out of it by agreeing to drive home, but frankly that's not really an option. Food, for me, is secondary to wine, even on Thanksgiving, and our friends always have just one more bottle I just HAVE to try. And just like that, he's driving home yet again.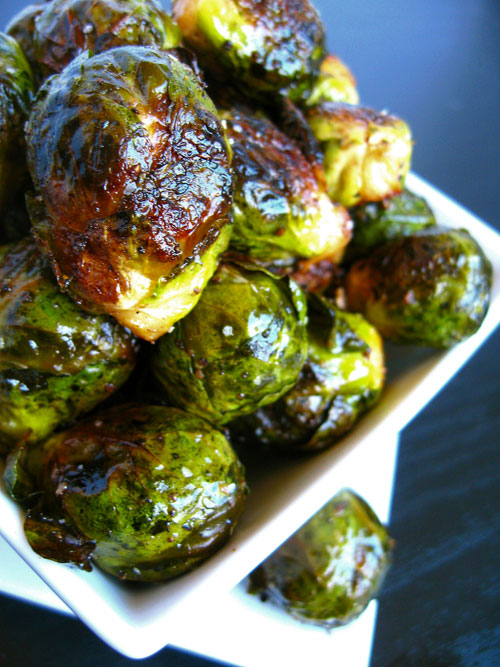 Cooking a holiday dinner for two isn't about what should be on the table, but what you can live without….and still make it seem like a special meal. First off, no cranberry sauce. Can take it or leave it, in any form. This year the sauce is out. We're all about condiments, but chilled cranberries on hot food just never made any sense to me. Am not a fan of sweet potatoes made sweeter, but mashed potatoes don't seem festive enough. Have always been a fan of the turnip. It's one of the things my mother always made that I miss the most. Light and buttery I could have eaten the whole pan. Perhaps will have to come up with a root veg recipe all on my own. Roasted or mashed? Gonna play it by ear. It will definitely contain a lot of butter.
Stuffing is a definite. Who can resist bread? Generally, I can steer clear. Not today. Perhaps a savory bread pudding? Could be just the thing to unite the bread and the veg. Hmmm. Though I typically love green beans, now that I know better, that soupy casserole is nasty. Going with roasted Brussels sprouts. They were unknown to me until they became ubiquitous all over LA a few years ago. Currently, they are my go-to green. Especially when bacon is involved. My mouth is watering already. Crunchy, caramelized little bites of joy.
As for the main course, we'll be brining something other than turkey. Just not a big fan. Give me pig any day. The last time we were alone, I made pork chops and they were a big hit. They not only mesh well with most of the traditional items, but they have more flavor, take a lot less time and don't leave any leftovers behind. I know everyone claims to LOVE Thanksgiving leftovers, but there's only so much of that we can take, even with the extra day off. After trolling through all of my cookbooks, I found the perfect one in The Food52 Cookbook. It's simple, seasonal, features my favorite spice ever and won't make too much of a mess in the kitchen. I leave the choice of sides, up to you.
Cider Brined Pork with Calvados, Mustard and Thyme
By Steven Dunn, www.ouichefnetwork.com
As included in The Food52 Cookbook
Ingredients:
Cider Brine:
• 2 cups apple cider
• 1 1/2 cup water
• 1/4 cup kosher salt
• 1/4 cup lightly packed brown sugar
• 1 tablespoon black peppercorns
• 2 teaspoons yellow mustard seeds
• 3 sprigs fresh thyme
Chops and Pan Sauce:
• 2 1" thick, bone-in center cut pork chops
• 1/4 cup calvados
• 1 shallot, finely minced
• 1 tablespoon fresh thyme, finely minced
• 1/3 cup apple cider
• 1/2 cup heavy cream
• 2 teaspoons dijon mustard
• salt and pepper to taste
1. Place all brine ingredients in a medium saucepan, and stir over low heat until the salt and sugar have dissolved. Remove from heat and let cool.
2. Place chops in a single layer in a shallow pan, cover fully with brine, wrap and refrigerate overnight. When ready to cook, remove the chops from the brine, rinse well under cold water, and dry with paper towels before continuing.
3. Heat 1-2 tablespoons of canola oil in a heavy large skillet over medium-high heat. Season pork with a little salt and freshly ground pepper. Add pork to skillet and sauté until just cooked through, about 4 minutes per side. Transfer to plate; cover with foil and keep warm.
4. Pour off excess oil, and deglaze the pan with the calvados over medium heat , scraping the bottom of the pan well, letting the brandy reduce to a glaze. Add 2 tablespoons butter to the skillet over medium heat and add the shallots and thyme, and sauté 2 minutes. Stir in cream and cider; boil until mixture thickens to sauce consistency, about 3 minutes. Stir in mustard, season with salt and pepper, remove from heat and serve with the pork.
Serves 2, but can easily be scaled to serve more.
- Recipe courtesy of The Food52 Cookbook: 140 Winning Recipes from Exceptional Home Cooks
. Copyright 2011. All Rights Reserved. Printed by Harper Collins