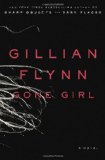 First, here's what I didn't read: anything that included a vampire or a werewolf. I did read about one ghost—in Anne Tyler's The Beginner's Goodbye
.
Much of my summer reading focused, as usual, on mysteries: I read all three of Gillian Flynn's novels, starting with this summer's blockbuster Gone Girl
and then working my way through her two earlier ones — Dark Places
and the even darker Sharp Objects
. Three clever and engaging picks were Joanne Dobson's academic mystery Cold and Pure and Very Dead
, Harry Dolan's pomo noir tale Bad Things Happen
, and Tana French's Broken Harbor
(just as riveting as her other novels).
I devoted two nights to James Renner's The Man from Primrose Lane
, which veered from noir to sci fi, and made me think longingly of the relatively simpler physics of The Time Traveler's Wife
, by Audrey Niffinegger, a past summer's selection. It did occur to me that some might find my liking for mysteries obsessive when I realized that I was reading Jo Nesbo's Headhunters
while watching an episode of Inspector Lewis. Mysteries, however, with their murders, trickery, and restoration of order, remain an excellent antidote to articles on education (I read roughly 500 of those).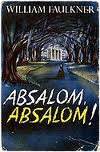 Inspired by John Jeremiah Sullivan's homage to William Faulkner's Absalom, Absalom!
in The New York Times Sunday Magazine, I returned to the novel itself, another sort of time travel. I also read Eleanor Brown's The Weird Sisters
(let's leave the first-person plural narrator to Faulkner), Don DeLillo's short story collection The Angel Esmeralda
(the title story knocks me out every time I read it), Hilary Thayer Hamann's Anthropology of an American Girl
(the Long Island of my youth), Chad Harbach's The Art of Fielding
(good, although I couldn't shake the sense that I was reading a book written in the early sixties), Paula McLain's The Paris Wife
(excellent), Jeanette Winterson's memoir Why Be Happy When You Could Be Normal?
(excellent), Mary Oliver's New and Selected Poems
(excellent), 22 back issues of The New Yorker, 7 issues of Vanity Fair, and several months' worth of the NY Times Style section's "Modern Love" (excellent and frequently heartbreaking).
Now I'm reading The Great Gatsby
(for the class I'm teaching this semester—"The Nature of Narrative") and Elizabeth George's new Inspector Lynley novel, Believing the Lie
. At 600+ pages, George's book is so long that it will count for summer and fall reading.
Carolyn Foster Segal is an adjunct professor at Muhlenberg College. She frequently writes about higher education.