No story, memoir, recipe or review here…just a list. My food list. There are certainly a few people who won't understand this, like those who don't wake up thinking about what they're going to eat that day or the unfortunate man I once met who had no sense of taste or smell. But if you're reading One for the Table, you're undoubtedly a foodie, bon vivant, epicure, connoisseur, gastronome, gourmet, gourmand, grazer or nosher – and you will understand.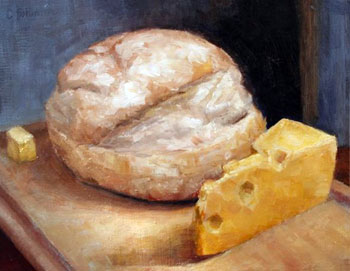 First food I ever loved:
Gerber baby butternut squash

Favorite dishes my mother used to make:
Breaded veal cutlets
Spaghetti with her homemade meat sauce
Fry beef sandwiches (the kosher answer to a BLT)
Mac and cheese (yup, made with Velveeta)

Food I disliked as a kid and love as an adult:
Beets

Food I loved as a kid and dislike as an adult:
Lamb

Two foods I love that I wish I could live without…but can't:
Cheese & Bread

Two foods I love that I've learned to live without…mostly:
Liver (chicken livers to foie gras)
Salami

Food I would order if I were willing to throw myself directly under the bus:
Beef short rib/mac and cheese sandwich at Lemonade, LA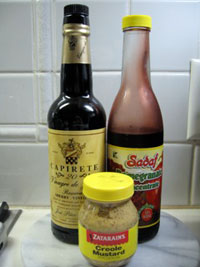 Secret weapons always in my pantry:
Pomegranate concentrate
20-year-old sherry vinegar
Zatarain's Creole mustard

Magic mixture always in my fridge, ready to be put on or in anything:
Sautéed onions, shallots, red and yellow peppers, mixed mushrooms

First cookbook I ever bought:
Mastering the Art of French Cooking by Julia Child. Julie, Julia and Nora would hate me, but I was totally intimidated by it, and after trying one daunting recipe, I never made another thing from it.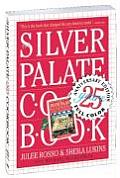 The cookbook I want if I'm ever stranded on a desert island à la "Lost":
The Silver Palate by Julie Rosso & Sheila Lukins. My famous maitre-fromager friend thinks this choice makes me a philistine, but I want fast, easy deliciousness on the island, because I'm going to need time to swim and hike and search for an internet connection and a rescue team.

If I am stranded on that desert island, 10 foods I hope are native there:
Pecans
Asparagus
Porcini mushrooms
English peas
Red peppers
Shallots
Jersey potatoes
Rainier cherries
Clementines
And I pray, tomatoes that taste like tomatoes used to taste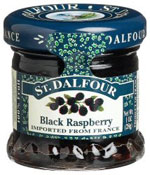 10 foods I hope to find in the Oceanic Flight 61 wreckage:
Au Levain d'Antan baguettes
St. Dalfour black raspberry preserve
Parrano gouda
Brebirousse d'Argental sheep's milk brie
Giggly Pig English bacon
Trader Joe's roasted red pepper and tomato soup
Picual olive oil
Angel hair pasta
Lanvin dark chocolate escargots
A case of 2000 Chateau Lafite Rothschild

The restaurants that awakened my palate and launched my fantasies:
Sweet's, Le Perigord Park, The Four Seasons, Trattoria d'Alfredo (NY)
Au Pied de Cochon (Paris)
Hotel de Paris et de la Poste (Sens, France)
Tre Scalini, Ambasciata d'Abruzzo (Rome)

Restaurants, food trucks & carts, deli counters and salad bars that I love today:
Community, Joe's Shanghai, Fairway Café, Zabar's Café, MOMA Café, Bleecker St. Pizzeria,
Halal cart 6th Avenue & 54th St. (NY)

Da Pasquale, Pecorino, Angelini Osteria, Melisse, Cobras and Matadors, Umami Burger, Gelson's, Whole Foods, Grilled Cheese Truck, India Jones, Nom Nom, Kogi, Slippin' Sliders (LA)

Ottolenghi, J Sheekey, Roast, Kappacasein, The German Food Truck, Noura (London)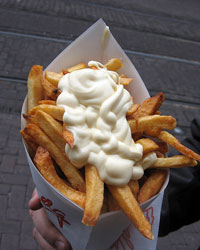 Most unforgettable things I ever ate – partial list, of course:
-Dover sole at Sweet's, NY
-Gino Cofacci's mocha dacquoise cake at Trattoria d'Alfredo, NY
-Spring sweet pea gratin at the MOMA Café, NY
-Chocolate bread pudding at Arcadia, NY
-Bialys from Kossar's, NY
-Lobster aigre-doux at Arpege, Paris
-Paté de foie gras, roast chicken and pommes béarnaise at Chez L'Ami Louis, Paris
-Profiteroles at Chez Julien, Paris
-Midnight chocolate cake at the long-gone stand at Renninger's flea market, Kutztown, PA
-Risotto primavera at L'Antica Trattoria, Colle di Val d'Elsa
-Puntarelle with anchovy dressing at Vecchia Roma, Rome
-Roasted porcini steak at La Lampada, Rome
-Fresh figs and wild strawberries in syrup at Dodeci Apostoli, Verona
-Cod with herbal mousse crust at J Sheekey, London
-Sole meuniere at De Snippe and street fries with mayo, Bruges
-Red cabbage, bacon and roquefort salad at Saint Estephe, Manhattan Beach
-Hierbas, Ibiza
-Cheese danish with almond slivers from the original Butterflake Bakery, Teaneck, NJ
-Grilled hot dogs and matzoh ball soup at Sol & Sol, Englewood, NJ
-Baked strawberry pie at Gleason's, Rochester, NY
-Pressure-fried chicken with sweet & hot sauce at Smitty's Birdland, Rochester, NY

Food in my earthquake box, which I hope never to have to use:
Canned tuna, chicken, black beans, baked beans
Baby squash
Applesauce
Energy bars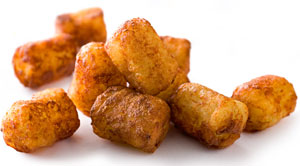 Guilty pleasures that I only give in to once a year:
Crunchy Cheetos
Tater Tots

What I'd like for my last supper:
Wow, very difficult – what are the ground rules? Will somebody be cooking for me? Can I order dishes from around the world? If it's one of those, then I must think longer and harder. But if I get to eat out, then I'm going to Le Bernardin and, in preparation for the journey to come, I'm surrendering completely to Chef Eric Ripert.

Finally, the past two times we ordered ONE FOR THE TABLE here's what we got:
A bowl of potato vareniki with caramelized onions and crème fraiche at the Outtake Bistro in LA and a plate of cloud-like silver dollar pancakes at the Fairway Café in NY.
Ilene Amy Berg (aka The Berger Queen) is a television producer, antiques hunter, New York and London lover, and intrepid food adventuress.