Politics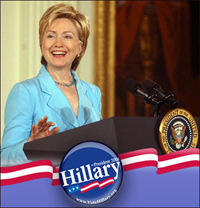 Today a goal of my adult lifetime was realized. In 1970 I was involved in the Student Strikes at Syracuse University following the killing of students at Kent State University while they were protesting the Vietnam War. I was an anti-war activist and reported on the strikes for the local public radio station.

But I was not yet an active Feminist. That came later when, as the first woman instructor in the Radio/TV division of the University of Missouri at Kansas City, I was denied a vote in Department meetings. But I was expected to make the coffee and do a donut run for the men who would attend the meetings. I purposely made the coffee badly and was taken off the task. I then started reporting on the activities and protests of the Kansas City Women's Liberation Union. I produced a weekly radio program on the NPR station called "New World Coming" from 1972 to 1974. I attended protests for equal rights. I know I have a dusty file in the Kansas City office of the FBI because of my activism.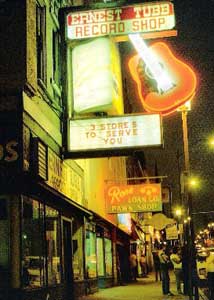 Cole slaw is the side dish of the South, one; and mayonnaise is the glue that holds my people together. If we neglect to ingest something with mayonnaise binding each and every day we are liable to, and very often do, come unglued. This is a self-evident fact that holds for my people both individually and as a culture. When you venture into this area of the world, you will find I am not just whistling Dixie.
I have studied the cole slaw situation closely for a lifetime and may be one of the world's leading experts on same. People in the former CSA are extremely jealous of their states' rights re: the matter of smokemeat, each believing their method to be the last word on the subject. Much of this barbeque boostering is nothing but bluster without discussion of its indivisible complement and/or topping, the abovementioned unsung cole slaw. But that's just one thing.
Nate Silver

for making me a little calmer.
—Gary Ross

Vice-President Joe Biden

for being charming and endearing and stalwart and proving that Vice-President is a real job!
—Amy Ephron

Vicki Soto

Vicki Soto, lost her life at Sandy Hook Elementary School as she attempted to protect her students during a senseless and horrific massacre. Hiding her students in a closet and facing the gunman, she saved some of them. Vicki's tragic death reminds us all of the power of teachers and caregivers who place the safety of their charges above all else and who, in the face of danger, protect the most vulnerable because that is what heroes do.
—Dr. Nancy Berk

Chris Christie

for being the only governor in the country who's as large as the state that elected him.
—Alan Zweibel

Jennifer Lawrence

whose versatility and pitch perfect performances have put her in the top of the class!
—Amy Ephron
Gymnast Gabby Douglas

As someone who was a very bad gymnast in high school–too tall, too stiff–I could do just enough to know that what Olympic gymnasts can do is impossible. Trust me, it's difficult even to walk across the balance beam without falling off, much less do aerial cartwheels and back handsprings. The uneven bars? Terrifying to try almost any remotely difficult move. And did I mention that my hands were bleeding and callused every day? So it was with total awe that I watched U.S. team member Gabby Douglas win the all-around competition (in itself a wonder, as each event requires different skills) in the 2012 Summer Olympics. And it was not just because she is the most effortless, natural gymnast I have ever seen; it was her profound confidence, poise and joy in performing–and at age 16 in the biggest spotlight in the world. I had almost stopped watching women's Olympic gymnastics after seeing so many tiny, stunted gymnasts who looked miserable and unhealthy despite their extraordinary athletic ability. Gabby looked like she was having fun. To add that she was the first African-American to win the medal makes it a perfect fairy tale–except that it was real..
—Mary Elson