Food, Wine, Good (and Evil) Spirits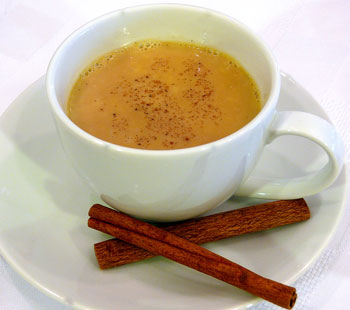 I don't know about you but when Christmas is in the air, it's time for my favorite, favorite drink.....

Can you guess what it is? It's EGGNOG! I love it, in any shape or form and prefer it sans the alcohol....most of the time.

I even love the cheap stuff right out of the gallon jug at the supermarket (I know, I know, sometimes I'm desperate) or McDonald's Eggnog Shakes. My obsession runs deep with this one.

However, several years ago I started making my own Chai Eggnog and I've never looked back. Of course Chai is another obsession, so when you combine the two...oh mercy.

This is the perfect warming drink for a cold Sunday morning, what a way to start the day.
The real secret to a great Margarita is choosing the best tequila, so save these for special occasions with just a few friends. Start this recipe the day before your party – it's worth it. The longer the zest and juice mixture is allowed to steep, the more developed the citrus flavors in the finished margaritas - the full 24 hours is best, although the margaritas will still be great if the mixture is steeped only for the minimum 4 hours.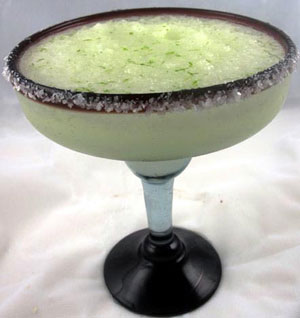 Classic Fresh Lime Margarita
4 teaspoons grated lime zest
1/2 cup lime juice from 2 to 3 medium limes
4 teaspoons grated lemon zest
1/2 cup lemon juice from 2 to 3 medium lemons
1/4 cup superfine sugar
pinch table salt
2 cups crushed ice
1 cup 100 percent agave tequila , such as Don Julio Reposado Tequila
1/4 cup Grand Marnier
1/4 cup Triple Sec
Combine lime zest and juice, lemon zest and juice, sugar, and salt in large liquid measuring cup; cover with plastic wrap and refrigerate until flavors meld, 24 hours.
Divide 1 cup crushed ice between 4 or 6 margarita or double old-fashioned glasses. Strain juice mixture into 1-quart pitcher or cocktail shaker. Add tequila, Grand Marnier, and Triple Sec, and remaining crushed ice; stir or shake until thoroughly combined and chilled, 20 to 60 seconds. Strain into ice-filled glasses; serve immediately.
– Recipe courtesy of Cook Like James