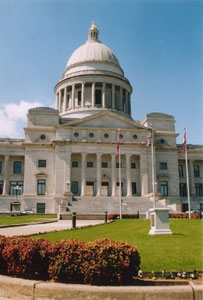 My husband Max and I are hosting an Inaugural Celebration at our home on January 20th. It will be a reality party during real time with lots of role playing and surprises. Guests will go through our homemade megatometer manned by uniformed security. Their purses, etc. will be screened and upon presentation of photo ID will receive their "credentials". They will be seated outdoors and given programs outlining our schedule. Our state Attorney General will make opening remarks followed by a violinist and an invocation by Hillary's former minister.
At that point, our flat screens will be activated in time for Rev. Warren's much anticipated prayer. After President Obama's speech in Washington, our Bill Clinton impersonator in Little Rock will introduce an actor playing President Obama. The Obama impersonator's remarks will be followed by Constitutional readings by a State Supreme Court Justice, musical performances and of course, our own Poet Laureate.
Our program is capped off with a zany parade down the street in front of our house. Motorcyles, vintage cars, a 1930's fire truck, a Dixieland style band and a "The Party's Over Float" will pass us by! Riding on the float will be characters costumed as Bush, Cheney, McCain and Palin.
After these festivities we will move inside for lunch. Attendees will leave with souvenir Obama mugs and other mementos from the "hassle-free" Little Rock Inaugural Party.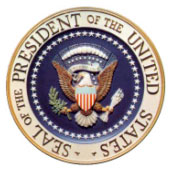 INAUGURATION PROGRAM

Greetings
Attorney General Dustin McDaniel

Televised Broadcast
Inaugural Ceremony

Remarks
Justice Robert L. Brown

Medley of Patriotic Music

Violinist, Joseph Snell

Televised Broadcast

Inaugural Ceremony

Introduction
Attorney General Dustin McDaniel

Introduction
The Honorable William J. Clinton

Address
The Honorable Barack H. Obama

Inaugural Poem

Robert Hupp

"Wheels of a Dream"
Vocal, Lawrence Hamilton

Piano, David Glaze

Benediction
Reverend Victor H. Nixon

"God Bless America"
Vocal, Lawrence Hamilton

Piano, David Glaze

Little Rock Inaugural Parade
Lunch In the Capital