Enjoying Spring with a Kabusecha Sip
by Alexis Siemons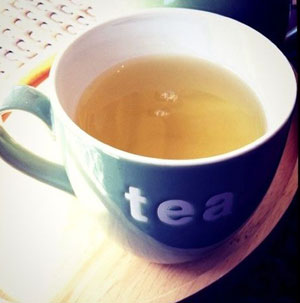 Only a few weeks into spring and I can't stop steeping grassy greens. The bright, vegetal flavors with subtle hints of sweetness are in harmony with the buds on the verge of blossoming.
While I often fill my cup with Gyokuro and Sencha, I decided to go with a green that fell somewhere in-between the two Japanese steeps, a Kabusecha (or Kabuse Sencha, Kabuse-Cha).
Grown in the natural shade for around 14 days, this green tea is shielded by a net (a kabuse) to create a more mellow, vegetal and sweet flavor. The delicate leaves are handpicked in early spring (similar to the Gyokuro process), but then are steamed (like that of a Sencha).
Each sip is slightly rich and fragrant with subtle vegetal and sweet flavors.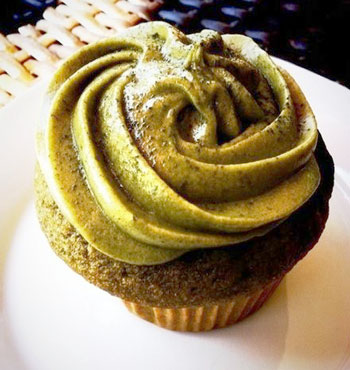 As I slowly sipped the last drop of Kabusecha at Cups & Chairs in Philly, I looked over to the counter to see a fresh batch of green tea cupcakes.
Unable to control my sudden sweet craving, I ended my green steep with a bright green bite.
Perfection.
Cups & Chairs
701-03 S. 5th Street
Philadelphia, PA 19147
Alexis Siemons is a freelance writer and tea consultant living in Philadelphia. As a tea enthusiast, she writes about her steeped adventures with tea on her website <teaspoons & petals, and teaches a series of culinary tea classes. Her recipes and stories have been published in Anthology Magazine, Grid Magazine, Philadelphia Magazine, Kinfolk Magazine, Remedy Quarterly and Design*Sponge.
Utah


by

David Latt





Visiting Dinosaur National Park from Salt Lake City can certainly be done in a long day trip, but if you have more time, base your stay in Vernal with half a dozen comfortable, affordable motels,...

Read more...

Washington


by

David Latt





On a recent food tour of Spokane and Northern Idaho, enjoying the beautiful scenery with clear running rivers and crystal blue lakes, I discovered a handful of restaurants that are living up to...

Read more...

London - British Isles


by

Ilene Amy Berg





I don't get it, I really don't. Some people still think that London has lousy food. London has fabulous food. The city has seen an intense food revolution in the last 15 years or so, and cooks...

Read more...

Los Angeles


by

Carolan Nathan





- A Pleasant Surprise

Having almost given up on the Italian cucina here in Los Angeles, I was very pleased to enjoy the offerings of this ristorante. It was a whim that brought me there and also...

Read more...