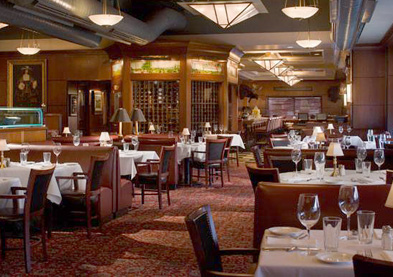 Capital Grille is fine dining in Providence. It seems like they've been around forever and it's 25 years, so it is forever. It opened in 1990 and this is the original store tucked behind old Union Station. Historically, I find it intriguing that a place that was of its time then is still good at being contemporary years later. I went looking for an old menu to see what they served in 1990 but there are no clues for what used to be. I really want to know.
I don't have to tell you how hard it is to pick a place to eat. It's not like I didn't have any notice. We knew months in advance that I had to find the right spot for dinner in a place I don't know, that I can't find without a GPS and that's open Monday. There are places you can starve on Mondays and Providence is one. At the visitor's request, it must be: "A place you've never been that will break the bank, and that you can write about." Or what we call a regular working dinner. Years ago, in their Newton, MA store, I sat at the bar with beer and a wedge salad. That was when I was still allowed to have blue cheese, bacon and sour cream all on the same plate. Surely that doesn't count and so, of course, I don't tell. It's not like I'm going to have it again though I could. It's on the menu just as I remember.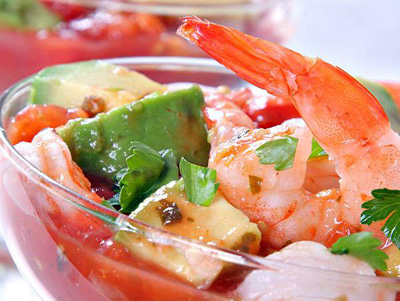 Anyway, Monday dinner starts with black or white napkins. My pants are black and after a night of revelry or a regular working dinner, they're covered in lint. Not tonight though and come to think of it, I don't remember ever being handed a coordinated napkin, at least not in this century. Online it says they have 350 wines and somehow I end up drinking a perfect one, thanks to Vince and his affinity for New Zealand: Brancott Estate Reserve Sauvignon blanc. It gives me new appreciation for Marlborough, which bigger winos than I remind it's a great place for grapes.
Brancott with shrimp cocktail? You bet. I try to have none and then, of course, I cave. Really, they're beautiful, with cocktail sauce that's been run though a passel of peppers. They term it spicy and they're right. I never order shrimp and I should, so sharp when they're ice cold. Even brown bread studded with walnuts, and warm sesame rolls are elegant. You don't have to ask for bread, it comes, with actual butter; real salt and pepper shakers are right where you expect them. Shrimp is followed by hot towels, rolls by crumbing.
Who goes to Capital Grille and orders fish? We do. Vince opts for seared halibut with roasted artichoke and very small potatoes that are so tiny I think they must be Greek olives ($41). Corn and mustard vinaigrette: It never occurs to me to put corn in my vinaigrette. I choose citrus salmon balanced on spring green beans, asparagus and cippolini onions ($35). Variations of the fish preparations can be had for lunch and dinner; also there are scallops, tuna and lobster rolls. Of course, there is meat: filet, sirloin, tenderloin, Delmonico, lamb chops, chicken confit, porterhouse and cheeseburgers at the bar.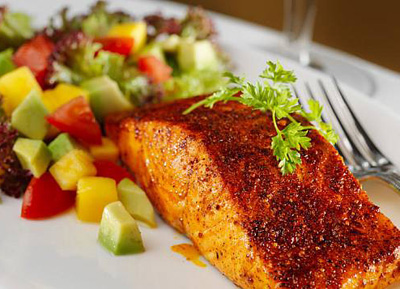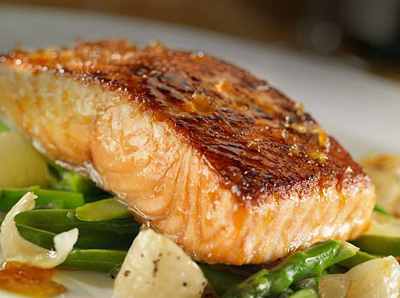 As if this isn't enough, which it is, Vince insists we need more vegetables: roasted mushrooms and bright spinach which our server, Joel, is kind enough to bring in 1/2 orders, thank goodness. You definitely want these particular balsamic mushrooms and we parcel them out accordingly. It's a lot of food and I'm thinking, is it going to be tacky to ask for leftovers to go? I am assured that it's nothing of the kind. (It's too bad you weren't in my kitchen for Tuesday's lunch that I ate right out of the container in a jumble of salmon, halibut and vegetables that were still sensational.)
The setting is clubby: oil paintings, an array of clocks, arched vaults, civil lighting, heavy linen, carpet, with leather everywhere. There must be music but I don't hear it. I hear nothing from the next table or the open kitchen. They've seated parties of two, three and four apart from each other and everyone's left the children at home. I don't say this but I'm thinking about chefs who create modern settings without benefit of carpet and linens, who traffic in the loudest of tunes. It's a real treat: a meal where it's possible to converse in our inside voices and no one's having to lean in at all.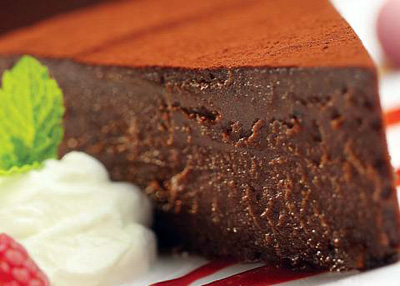 Dessert: not my idea and yet, I cave for flourless chocolate espresso cake with raspberries and you will too. My take-home bag arrives with a thank-you that's been signed by our server. On the way out, I do hear tunes of the Frank Sinatra variety. Here's the wine room, which I'm thinking is good marketing since it's right up front. There's also a glassed-in meat display that looks nothing at all like your butcher's. No room in the pantry to age meat? This is not a bad way to decorate in what we call a straightforward manner: we sell meat and here it is. You also need to be, I guess what you'd say is, brave to display your wares so publicly. Along with very fine service and a traditional setting that speaks volumes to dining with grown-ups, it turns out you don't need a special occasion for dinner at Capital Grille; Monday, Monday is here to stay.
CAPITAL GRILLE
One Union Station
Providence, RI 02903
(401) 521-5600
© Kitty Kaufman is a Boston writer. See more of her food adventures at Corporate Edge and follow Kitty Kaufman on Twitter