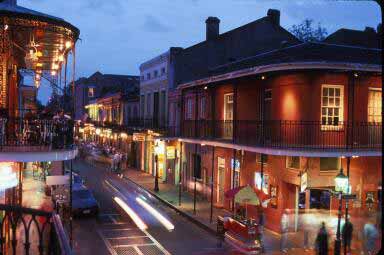 I was excited. As the limousine was speeding along the freeway that lead into the city of New Orleans, it occurred to me that for the first time in my life, I was in 'the south'. That represented so many things to me, but I was determined to focus less on the "They call me Mr.Tibbs" of it all and more on the bodice tearing romance of The Vampire Lestat.

My hotel was nothing less than gothic. So old, that there was no elevator, the doorframes were small and the stairways were warped, no doubt from years of flooding. That's not to say it was decrepit. It was grand. My room was huge. It was the corner of the entire building. Wood paneling everywhere and heavy red velvet drapes adorned the 4 sets of double doors that spanned the front and far wall. The room faced the street and there was a wrought iron balcony that wrapped around it.

My bathroom had a sunken tub. Franken and Davis' room was next to mine and the door that would have separated us was too warped to close. Ahem. Much has been written about this time. One of the more memorable things for me was when Danny (Aykroyd), John (Belushi), John Head, Michael O'Donoghue, Anne Beatts and me were all crammed into a car headed out to a blues club we'd heard about. It turned out to be reggae. We left.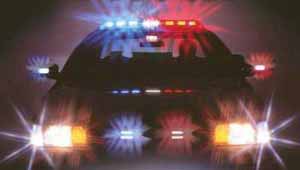 On our way back, as we were going down a one way street, a pair of headlights were coming toward us. Not only that, it quickly became apparent that it was a police car. All of us were, um 'holding'. An old fashioned term for 'possession' of you name it. I will attempt to recreate the conversation in the car. I won't ascribe who said what because I don't want to incriminate anyone.
The panic in the car, the frantic, but hushed through gritted teeth exclamations of "Oh, shit! I've got a gram of coke!" "Get rid of it!" "No! If they see it being dumped out of the car, we'll look even more guilty!" "Oh Jesus, I'm going to jail." "I can see the headlines! What a fucking cliché! Late night TV stars busted for drugs!" "Oh, man they're waving for us to back up!!"
We dutifully did so. John Head, who was driving, rolled down the window to speak to the officer who was hitching his gun belt as he approached our car.

The office leaned one arm on the car door as he peered inside.

"Yeah, you folks know that was a one way street, right?" he drawled.
"No, officer, I'm afraid we didn't. We're from out of town, you see." John is English and I was hoping his cultured, mild tone would inspire confidence and convey the utterly pristine nature of our character.

The officer laughed in a good natured way. I'm not sure he knew who we were.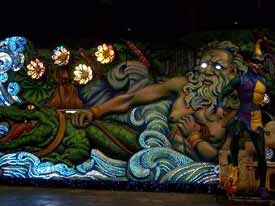 "It's alright folks. You might want to back up though. We're escorting the floats"

We looked behind him and in the mist of the night, the ghostly form of a Spanish Lady about 16 feet high, holding a rose in her teeth was about all we could make out. I don't know who was high on what that night, but there is something about New Orleans that blurs all boundaries of time. A culture that has maintained more than any other state, palpable vestiges of its French colonial status. Infused with the African culture and how Jazz was borne of that, it is SO unlike any place on earth. And of course, any place that has a traditional celebration of this nature, experiences a communal state of mind. An abandon of inhibitions and a willingness to let the tide take you along.
This ghostly procession of floats, gliding through the fog of night, was our own Bizzaro World version of the Mardi Gras Parade. A private screening. No drunken crowds to negotiate, no constant pelting of necklaces. It was a sort of backstage pass we could never have imagined. It wasn't even a perk of fame, but a happy accident.
Laraine Newman is a founding member of The Groundlings Theatre Company and an original cast member of Saturday Night Live. She lives in her hometown of Los Angeles with her husband and two daughters.