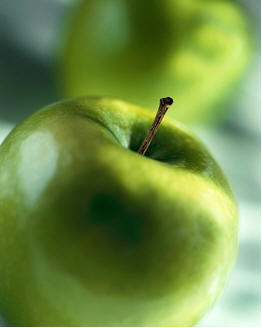 This recipe, which originally appeared in the NY Times in 1973 in an article by Jean Hewitt, was featured by Amanda Hessler in her 'Recipe Redux' piece in the November 4, 2007 Times Magazine. It looked scrumptious and easy so I tore it out, as I do with many NY Times recipes, and put it aside. "Aside" is also where I put the card the secretary in my Dentist's office handed me to remind me of my next appointment. It's where the little yellow rectangular stub the shoemaker gave me without which I can't get my shoes back went. And it is also where the Gelson's receipt, on the back of which I had illegibly scrawled the title of a song I heard on the car radio that would be perfection playing over a scene in the screenplay I was working on before we went on strike, was moved. You can pretty much take it to the bank that whatever is put there will never see the light of day again. Aside, as it turns out, is my own personal Bermuda Triangle.
But, as luck would have it, a week or two after this recipe ran, I came across a Letter To The Editor in the NY Times Magazine from a woman whose name I can't remember. (I can almost promise you I put it aside.) In it, she says she's been making Teddie's Apple Cake consistently since her sorority days (apparently some time ago, she indicated) but with certain changes. To cut the sweetness, she replaced some of the white sugar with brown, she added more vanilla, more and different kinds of raisins and 2 times the amount of apples.
She sounded so sure of herself that I had to try it her way. I used 1 1/2 cups of white sugar and 1/2 cup of brown sugar (packed,) two teaspoons of vanilla, more raisins (but not raisins various) and 2 times the amount of apples. I baked it. I cooled it. I brought it to my friend Lynne's house where my husband and I went to watch the Laker's Game with six other foolish fans. The whole thing was devoured before half time. Crumbs and all. Thank you Teddie, whoever you are. And thank you Person Who Wrote The Letter To The Editor. This cake, all kidding aside, is brilliant.
1973: Teddie's Apple Cake
Butter for greasing pan
3 cups flour, plus more for dusting pan
1½ cups vegetable oil
2 cups sugar
3 eggs
1 teaspoon salt
1 teaspoon cinnamon
1 teaspoon baking soda
1 teaspoon vanilla
3 cups peeled, cored and thickly sliced tart apples, like Honeycrisp or Granny Smith
1 cup chopped walnuts
1 cup raisins
Vanilla ice cream (optional).
1. Preheat oven to 350°F. Butter and flour a 9-inch tube pan. Beat the oil and sugar together in a mixer (fitted with a paddle attachment) while assembling the remaining ingredients. After about 5 minutes, add the eggs and beat until the mixture is creamy.
2. Sift together 3 cups of flour, the salt, cinnamon and baking soda. Stir into the batter. Add the vanilla, apples, walnuts and raisins and stir until combined.
3. Transfer the mixture to the prepared pan. Bake for 1 hour and 15 minutes, or until a toothpick inserted in the center comes out clean. Cool in the pan before turning out. Serve at room temperature with vanilla ice cream, if desired.
Serves 8
Recipe reprinted from the New York Time Magazine, November 4, 2007 Edition

Katherine Reback was born and raised in Connecticut. She was a screenwriter, speechwriter and essayist.