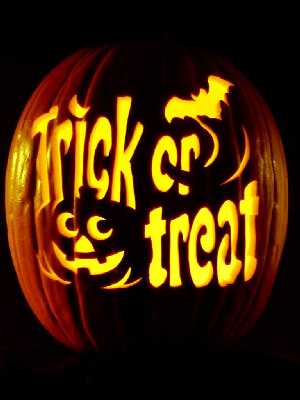 I particularly like Halloween, because its one of those few times in American culture, when people are encouraged to talk to their neighbors. Bands of spookily clad folks roam through neighborhoods, and nobody calls the police. People gainfully reclaim public space, and redefine how they interact with others. We need more citizen-driven spectacle, so I really support this holiday.
I've loved Halloween since I was a kid. I remember when I was in junior high I told a girl: "I wish Halloween could last for 30 days like Ramadan!" She said "um… I'm not Jewish."
That being said, I haven't had a proper Halloween in years. In college I remember doing several costume changes over the days leading up to the 31st. I dressed like a "slutty soldier" and "a notable reggae performer." One year my roommates and I dressed as Otter Pops, the flavored icicles. We also found corresponding flavors of MD 20/20, a fortified wine. (MD 20/20 stands for Mogen David, so I think it's the premier "Kosher bum wine.")
After college I lived in Mexico. They don't celebrate the Americanized version of the holiday (though they're starting to) because they observe their own pre-Hispanic semi-religious un-official holiday: "Dia de los Muertos."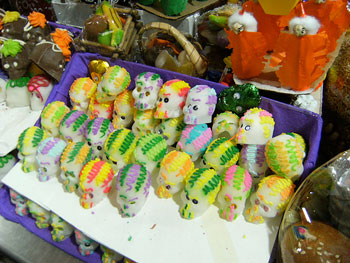 It was my first time celebrating, so I wanted to do it big. Someone told me the "biggest party in all of Mexico" would be in Patzcuaro, Michoacan. I was trying to impress a local girl, so I planned on leaving the next day. That night I ate tacos de barbacoa with her (and her father.) Her father suggested that I become a dentist.
I left for the party early the next morning. After a full day of travel, I got to my destination, to find the remnants of last night's party. I was a day late.
Disappointed, I went to the state capital, where I spent hours in the mercados of the looking for the delicious and eponymously named Moreliana. People kept shaking their heads at my request, and vaguely pointing to women in the next stall. I later found out that Morelianas are just what they call tostadas where I was living. In Morelia, Morelianas means female residents. After nine months of these kinds of observations, I returned to Los Angeles.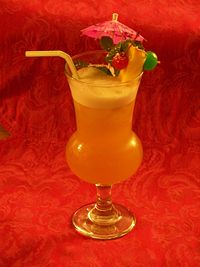 The next Halloween I found myself in Echo Park. A friend took me to Taco Zone for the first time. According to my own notes I ate "2 tacos al Pastor, 2 tacos de buche, y un taco de carne asada." Then observed that they were "Not bad, Not that bad." After eating, we rode the bus to a rave in a Downtown LA loft. I spent hours ineffectively dancing with girls. After the party I argued with strangers about what made an authentic club sandwich (I said it was the bacon.) The dispute unresolved I walked back to my friend's house.
On the actual "Hallows Eve", I had to work late. So at exactly midnight I ran to my local tiki-themed bar. I knew I'd be way less drunk than the other revelers, so I made a concoction: an airport-sized bottle of vodka poured into an applesauce container. Based on the texture it may have been the most exotic drink I could have imbibed that night. Beat that Zombie!
I missed last year's American Halloween, because I'd already flown south for the winter. I was enjoying life in Oaxaca.
I celebrated Dia De Los Muertos with my aunt at the municipal cemetery. We ate pan de muerto and drank glasses of the deceased's favorite tequila. I had fun, but even though I chewed on grasshoppers, it wasn't Halloween.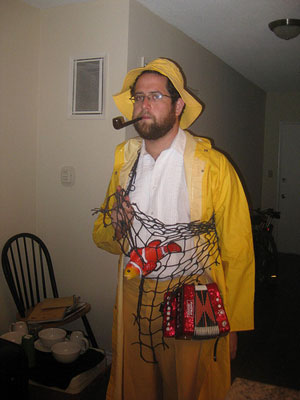 This year there's a lot on the line. I've convinced a nice girl to move to Los Angeles, so it's important I show her a good time. We're still considering that 75$ KCRW fête. Even though we love the performers, we can't commit, because it costs like 7½ Mai Tais.
I still don't know my plans, but I do have a costume. I found a yellow raincoat at a Panorama City thrift store while trying to locate Burning Man accouterments. My main squeeze got me a pipe and a net with fake crustaceans, so that I can be a sea captain.
If I don't go out, I'll make sure that neighborhood kids have fun. I'll give out treats in costume! But instead of corn syrup jack-o'-lanterns, I think I'll just pass out fish sticks.
Joshua Heller is a writer who travels, a lot. His favorite food is tacos. Check out his blog: http://hellerscorner.blogspot.com