From the Huffington Post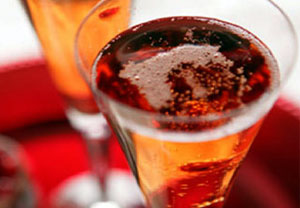 There are bartenders who make a living mixing cocktails, and baristas whose wages are earned behind espresso machines. There are high-concept tea masters, sommeliers, and soda jerks, too. At home we are never expected to be any of these, but when guests arrive for your holiday parties some simple instruction might be helpful. After all, there's a week's worth of celebrating still to be done.
I tend to restrict drinks at my dinner parties to champagne and wine and perhaps one great cocktail. I suggest you try all the ideas here, or create your own, but choose only one as your "house special." "What you don't need," says wine writer Anthony Dias Blue, "is people sidling up to your bar expecting a Singapore Sling or a mai tai," or both!
I know a thing or two about drinks. At age 16, I was a bartender, illegally, at the Olde London Fishery in Queens, New York. I was tall for my age and looked the part. Next, I had the ultimate pleasure of helping create two of New York's most spectacular bars -- the Rainbow Promenade at the Rainbow Room atop Rockefeller Center, where Sleepless in Seattle was shot, and the Greatest Bar on Earth on the 106th floor of the now legendary Windows on the World. A great drink is always remembered.