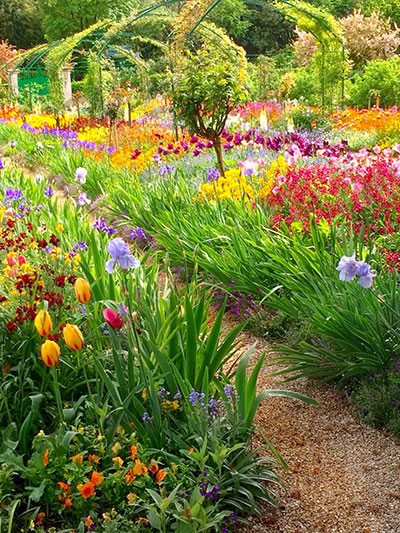 Naively, I asked for larks. The grocery clerk seemed perplexed.
"You know," I added … "song birds? And, laurel branches, please."
Armed with my shopping list from my 1954 edition of the Alice B Toklas cookbook (the Hashish Fudge recipe was expunged from that edition) I was beginning life as a newly wed. I didn't realize that Alice B Toklas was not Betty Crocker; that our local grocery store in Fort Worth, Texas was not a wildfowl and gourmet food purveyor circa Paris 1920's; and that I wasn't cooking for Picasso, Hemingway, Matisse or Braque. I was a recently graduated art student and lookin' to live La Vie Bohème. Anything that associated delicious food and painting was what I most wanted in life. Since I was a woman and not a man-with-a-wife, if I wanted it, I was going to have to do it all myself! And, so … arm in arm with Alice, I started my career as a would-be painter/chef. Never made Alice's Larks. However, the super impressed clerks at my market thought I was an authentic epicurean, and I never dared tell them otherwise.
My next great inspiration - the Artists and Writer's Cookbook - I totally adored – you know, recipes and clever bits from the likes of Salvador Dali, Harper Lee, Man Ray and our future friend, Bill Styron. I really am a sucker for this stuff!
Which brings me to Monet's Palate Cookbook: The Artist & His Kitchen Garden At Giverny by filmmaker, Aileen Bordman, and garden writer, Derek Fell with a forward by Meryl Streep. One must not read this book – One must stroll through it.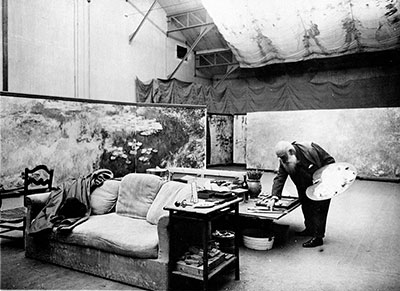 I always had a least one vintage photo of Monet's studio hanging in the walls of my own studio, and his kitchen, gardens and ponds were magical respites for my imagination to haunt. (I rather envisioned myself a frog lingering on a water lily pad.) To read Monet's Palate is to both return in time, savoring the nostalgic beauty of the photos and classic recipes such as Boeuf Bourguignon with Rosemary Puff Pastry Crust, but to also discover a newer fresher slant on recipes inspired by his kitchen garden, such as Apple and Fennel Soup with Savory Baguette Croûtes.
"Renoir's wife, Aline, was a gourmet cook, and fennel soup as one of her specialties. Monet loved her fennel soup so much that whenever he dined at the Renoir household it was sure to be on the menu… We are sure Monet would love our rendition." Oh the vicarious joy of it all!
Monet had very definite opinions about cooking. For example, asparagus should never be overcooked – a "sacrilegious!" Do not disappoint Monet when preparing his Chilled Asparagus Salad!

Chilled Asparagus Salad with Olives, Capers and Orange
4 to 6 side dish servings

¼ cup (60 ml) extra virgin olive oil
2 tablespoons (30 ml) orange juice
2 teaspoons freshly grated orange peel, divided
¼ teaspoon salt
¼ teaspoon freshly ground pepper
⅛ teaspoon red pepper flakes
1 cup (100 g) chopped pitted niçoise or kalamata olives
1 tablespoon capers, drained, rinsed and chopped
1 large garlic clove, minced
2 pounds (900 g) asparagus, ends trimmed
Asparagus is an early crop that was held in high regard by Monet, and he made sure that his cook, Marguerite, prepared it two ways. For Monet himself, who believed overcooking was sacrilegious, the asparagus was lightly steamed to make it tender, but not enough to lose its crisp, nutty flavor. For his family, who preferred their asparagus well cooked, Marguerite would prepare a separate batch. Here the spears are dressed with an olive, caper and orange relish that Monet surely would have liked, as it is similar to the tapenade that he enjoyed on his painting trips along the French Riviera. While we call for the asparagus to be chilled, you can also serve it warm or at room temperature. This dish is ideal for a light lunch—make sure to prepare extra relish to serve on the side with crusty bread—or an apt prelude to grilled lamb, chicken or fish. Pour a well-chilled rosé.

Place oil, juice, 1 teaspoon orange peel, salt, pepper and red pepper flakes in a medium-size bowl. Whisk well to blend. Add olives, capers and garlic and mix well. Cover and let stand at room temperature 1 hour. Adjust seasoning with salt and pepper if necessary.

Meanwhile, steam or boil asparagus until tender but still firm to bite; time will vary depending on size of asparagus. Drain well and rinse under cold water to stop cooking process and set color. Transfer asparagus to a platter and pat dry. Cover and refrigerate until cold.

Spoon olive mixture over asparagus. Garnish with remaining 1 teaspoon orange peel. Serve immediately
Recipe: Courtesy of Aileen Bordman